Samsung was the second largest Smartphone vendor last year, sold 35 million Smartphone in just Q4 of the last year. Presently, Samsung is the largest vendor of Android OS, offering different lineups of Smartphones and Tablets to folks across the world. Samsung Galaxy SII is non-vulnerable than Apple's most revolutionized iPhone 4S by anyhow. Last year, Samsung launched a hybrid (Smartphone/Tablet) Samsung Galaxy Note , however initially it was intensively lashed out by detractors worldwide, but the numbers of Sales of the device has strongly retorted to the critics. Indeed, Samsung Galaxy Note has given a new definition to mobile Handsets devices. According to a recent report from Chinese website WPDang, Samsung is planning to release its three new Windows Phone based handsets in the second half of this year.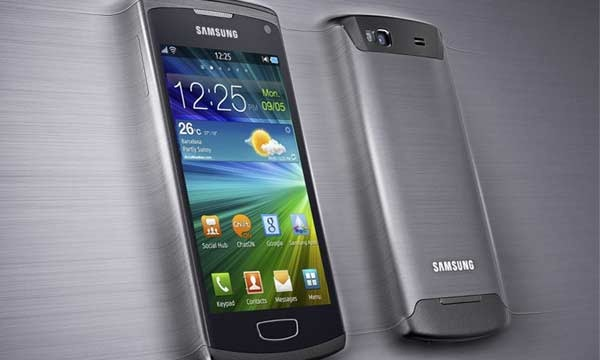 The rumor also reveals that Out of three Windows Phones, one of the new devices will have LTE connectivity, and WVGA display, and will be named "Samsung Mandel SGH-i667". The devices is expected to be powered by Windows Phone 7.5  (aka codenamed Tango ) and to be launched on AT&T network. However, the company has not yet officially declared that when it's going to be launched this year. Previously, Samsung launched Windows Phone such as Focus S and Focus flash, both were released on AT&T's HSPA+ network (not AT&T's 4G LTE).
Last year, Nokia also released its first Windows Phone based models such as Lumia 800 and 710, and now, the company is more expecting from its new Lumia 900 model. However, Nokia has played a significant role to boost up the market share of Windows Phone across the world last year.
The rumors also speculated that Windows Phone 8 (code named Apollo) could be launched later in this year. Some rumors depicts that Samsung's other two models could be powered by Windows Phone 8. Presently, Microsoft has experimented with its Windows 8 OS, and astoundingly,  over 1 million consumers's preview were downloaded within 24 hrs after its release at CES, Barcelona, this year. Microsoft is really a big fish, so we can't easily take Windows 8 phone.
Now, the world's first and second largest mobile handsets manufacturers are yet to work with Windows phone platform. However, both Nokia and Samsung declared to work on its own OS such as Symbian and Bada respectively last year, but later, Nokia denied from working on its own OS. Anyway, working with Samsung and Nokia, Microsoft could clinch a vast market share of Apple and Android later this year.