On Thursday, Rovio released the fourth version of its most popular game "Angry Birds"—Angry Birds Space—for iOS and Android devices, as well as OS X and Windows PCs. The company has introduced "zero gravity" concept and popular games features such as "slow motion and light speed destruction" in its latest version. Indeed, it is fascinating to getting the birds on Zero-gravity planet, while slow motion and lightspeed destruction features make the game outstanding. A recent report has revealed that "Angry Birds Space"  has been downloaded more than 10 million times just in less than three days after its launch.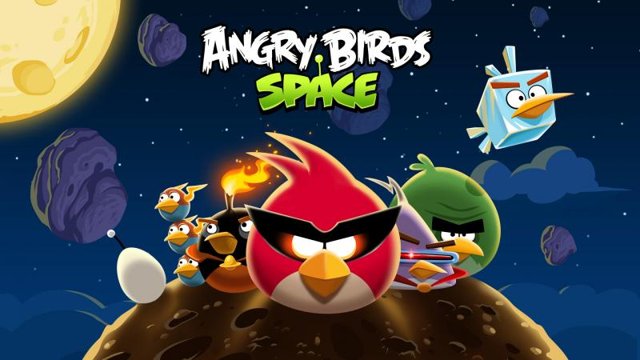 CEO of Rovio—Mikael Hed—said, "This is Rovio at its finest, and we are more than excited to bring Angry Birds Space to all our fans worldwide. This launch marks a huge step for us as a company, and our whole team and partners have really pulled together to bring out a fantastic array of exciting products and experiences. We hope that our fans will find all things Angry Birds Space as delightful as the Rovio family does."
See the Video (below) was revealed by Rovio:
httpv://www.youtube.com/watch?v=Zc-XlVLHJDo
The price of Angry Birds varies according to devices used; it's available at just $0.99 in the App Store for iPhone and iPod touch. Likewise, Angry Bird HD is also available at the cost of $2.99 for the iPad. The Mac version of Angry Birds Space is available at $4.99 in the Mac App Store. In addition to iOS devices, the game is also available for Android devices, however, it is free with advertisements in the Google Play marketplace. Angry Bird HD version for Android powered Tablets are available for $2.99 in the Amazon Appstore. Likewise, an ad-free versions of the game is available for Android devices at $0.99. It's pretty clear that the Angry Birds Space is available at the same rate for Android as well iOS platforms.
There is over 60 levels in the game, beside this, Rovio has also promised that it will provide the content updates in the future to the users. A recent survey revealed that Angry Birds is the most popular game among 35-44 age group. In this way, the game is one of the most popular among all age group. Anyway, the 10 billion downloads in just three days is incredible, and undoubtedly, the whole credit goes to the "Rovio" for creating such extraordinary game.