Though, Facebook has always got a soft bound with Microsoft and its services, there is no way one can resist itself from intense competition these days. Despite of native Live Messenger availability with almost every Windows users, Facebook went on roll to release its stand-alone Messenger app for Windows system users. Going further people who don't wish to stay engage with Facebook through browser always, can still hang-on with their friends via Facebook Messenger desktop client app.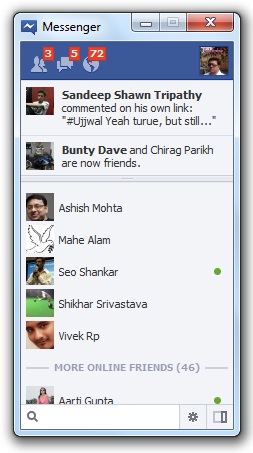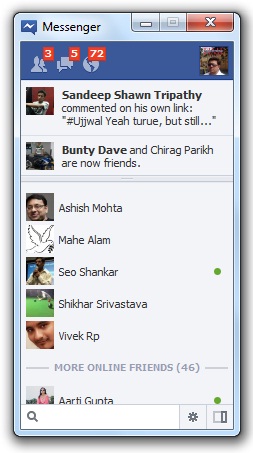 Facebook Messenger for Windows will sync-up with your Facebook friends and will allow Windows users to chat and message to their Facebook friends from the desktop client app. However, the app only allows Facebook users to have one-to-one chat and have no facility for group or video chat like Gtalk.
Many industry analysts are considering the initiative as another challenge for Google. Facebook currently holds close to 850 million users and almost 50% – 60% users spend significant time over Facebook daily. With the availability of Facebook Messenger, users will slowly differentiate their activity towards Facebook in order to utilize their time in a productive manner. Also, being connected with all their friends over Facebook, users may slowly derive their chatting habits through Facebook Messenger rather than Gmail, especially during office hours where dependency is more on text chat rather than video chat.
Facebook has started pushing users to install Facebook Messenger as many users – who are not aware about this new roll out – have started seeing a prompt message at their chat list window pushing users to install Facebook messenger app.
However, if you are pretty excited to download and use Facebook Messenger and don't see any such message, you can use this link to download and install Facebook Messenger on your windows machine.