It has not been much time since Microsoft launched the Consumer preview of upcoming Microsoft Windows 8 OS and people are already showing great fascination towards it. As per the latest stats released by Microsoft's build windows 8 Twitter account, more than one million downloads has been recorded in just 24 hours of the launch. Yesterday, Company had released the Windows 8 Consumer Preview version of its much awaited OS at MWC,Barcelona.
Not to surprise, Company has added several features to attract more number of users towards its new Operating system and up to some extent it has become successful. Earlier, Company has launched the Developer preview version which had also registered 3 million downloads.
The response from the users is quite encouraging and Windows 8, possibly, could be one of the most successful OS of Microsoft's history. However, Microsoft Windows 7 has maintained its legacy as the most successful OS -till date- as 525 million Licenses of Windows 7 has been sold out in the market.
There are several features Microsoft has included in its Windows 8 OS which are not available in any of its earlier operating system, like touch-screen interface, Metro Theme, preview-like-task switcher and many more.
Even, Microsoft has also launched its Windows Store from where Windows 8 consumer preview OS users can download the apps for free.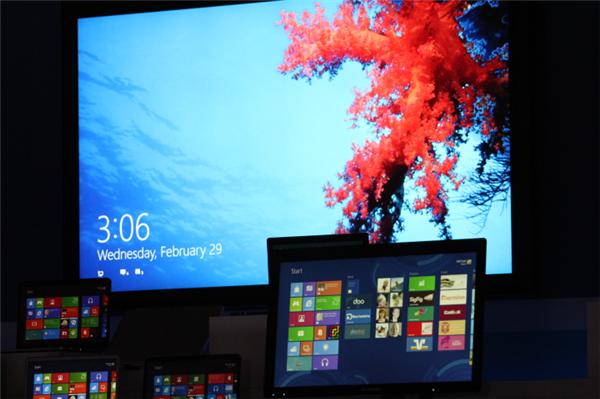 Microsoft has targeted the users to encourage them to have hands-on experience over Windows 8 before it goes on shelf in the market. This will insure the highest level of perfection and error redundancy at the time of public launch.
Many analysts feel that its its too early to judge anything about just born baby of Microsoft. In fact, there are speculations which claim that Windows 8 may fail to charm Enterprise and Desktop users as its more focused on mobile devices. And, till date there is no such great great example in the industry which claims a single baton can set the Desktop and Mobile device users. That's the reason why Apple and Google both have decided to keep their mobile OS focus separate than Desktop OS.
Whatever it may be, it would be interesting to see the shift and trend of Windows 8 users. If Microsoft succeed to convince mobile as well as desktop users with Windows 8, probably it would change the perception of other giants, like Apple and Google towards this market.