Out of 2.1 billion worldwide internet users, near about 1.8 billion users are connected with social networking sites globally. But, knowingly or unknowingly users share their personal information with other online users which could create problems for them in future. In accordance to the users' perspective here are couple of important activities which users should avoid while being on social networks.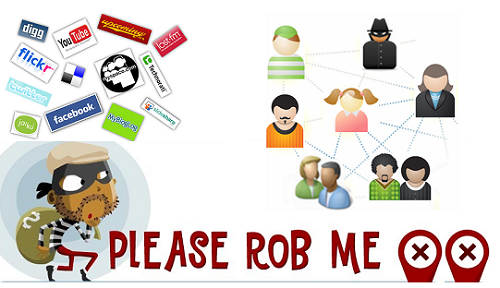 Users should not share the party photos, which shows their hands placed where it shouldn't be.
Pics which reveal that you are flirting with colleagues' wife at the party.
Users shouldn't reveal their relationship status.
Users should not reveal that they are thinking of having an affair.
Complaints about the boss or colleagues.
Users should not share their issues with their parents.
They should not reveal their password.
Personal information like your cell number, address.
Users should not reveal their daily schedule.
They should not reveal that what they had on their breakfast.
Financial information such as bank balance information, or money description.
Revealing personal thought about any judicial matter.
Users should not discuss their bodily function.
Images and videos of children.
Avoid being posting your where-about.
Don't link your first family accounts with your account. It becomes easier for any one to get hold of all your family members at once.
Avoid showing your personal grievances towards any brand/business or person on open platform.
Never mention any address related to your office, house or any of your linked property.
Avoid excessive interaction with a particular person- especially opposite sex- no matter how serious or professional subject it is.
Don't mention your daily routine habits over social networks. Its makes easier for anyone to read your comfort and uncomfortable zones.
If users will take care precaution in content of all above points, it will definitely help them to use social networks in very productive, informative but in a safe manner. Any further addition to the above list is most welcome !