Android is currently dominating in the Smartphone segment worldwide. Every second Smartphone purchase in the world is powered by Android OS. On Monday, Google's senior VP of mobile and founder of Android—Andy Rubin—wrote on a blog post from MWC that 850,000 Android devices are being activated every day. Undoubtedly, the hold of Android is being augmented year-over-year, despite of this; the grasp of OS over Tablet sector is quite low. It won't surprise to anyone that if all the Android Tablet sold last year put together it will hardly reach even near to the sale of iPad. Android has been failed in Tablet segment, which has escalated the situations for its manufacturers.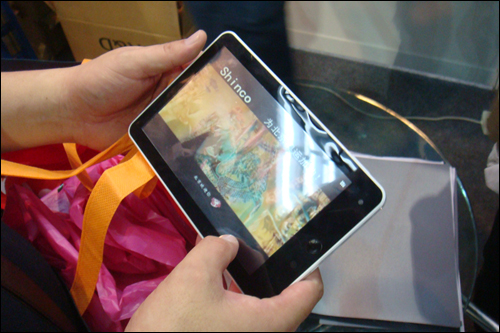 In spite of Android's popularity, Apple dominated in the Smartphone shipment, sold 37 million of iPhones followed by Samsung (35 million). While in Tablet segment, Apple's iPad again dominated the market, ironically, none of Android devices could contend even iPad's dent. However, low-price Kindle Fire and Nook succeeded to clinch some of the shipment of iPad Tablets. In this context, Andy's statement be inspirational for Android Tablet vendors that Google will try to double down the sale of Android Tablets.
Amazon's Kindle Fire or Barnes & Noble's Nook succeeded to sale more Tablets last year compare to other Android's Tablet. The reason is quite obvious, users knows Amazon and Barnes & Noble for e-books. It's human psychology, if you are interested to read numbers books and you want to read it on your Tablet, definitely, you will purchase the Tablet which will provide you a good experience of reading. That's why, fanatic e-books readers preferred to have either Kindle Fire or Nook. Similarly, those users who are interested to have number of apps or play more movies or listen thousands of songs, undoubtedly, they will prefer to have iPad—because Apple offers huge collections of apps and music from its Apps Store and iTunes respectively. If they are unable to afford the money to own iPad, then, Android Tablet might be the next option.
Android is now going to recruit more numbers of developers, so that, they could develop more number of apps for Android Tablet environment. However, it's not simple assignment, but, this time Google is quite aggressive with its strategy. Andy has understood that users could only be attracted if the company will provide vast numbers of apps, wide collections of songs, movies, and more from the Android Market. Google is nascent in this era and it would take some time in order to achieve a household name for such demands.