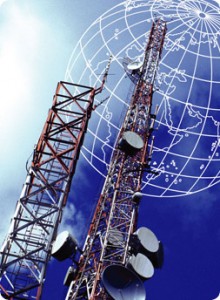 India is considered as the fastest growing telecommunications industry in the world. Here, the telecom sector has been divided into 22 circles operated by multiple carriers. Cellular operators Association of India (COAI) has reportedly stated that 8.44 million GSM connections added up in January this year, up by 1.32% from 7.55 million a month earlier. Uninor was leading among different telecom operators in aspect of newly added customers in January this year. Despite of Supreme Court's decision to cancel out 122 licenses, the sectors has incredibly added such huge numbers of connections in the last month. The competitors of Uninor had allegedly rumored that the company is shutting down its business in India—but rumor had benefitted the company lot and the company brought highest number of users in last month this year.
The cancellation of license by Supreme court are more likely to impact over 53.51 million connections—among India's total active connection base of 646.78 million—around 8.24% of users will be affected by the court's decision.
From the above graph, it's quite clear that Uninor was leading in the last month added 2.49 million connections, while Idea Cellular, Bharti Airtel, and BSNL added 1.74 million, 1.30 million, and 0.86 million connections respectively in the same period.
According to zonal distribution, UP was leading in the number of connections followed by Bihar. It's astounding, the number of connections decreased to negative in North- East state of India, down by 0.72% from December 2011. It's expected that the number of 3G subscriber is going to be increased by 80% by the end of 2013. In India, here is still a vast gap of tele-density between rural and urban areas and 3G might act like bridge between them. However, the growth in the number of subscribers is highly dependent on the operators how they are going to frame its strategies in this market.
In December 2011, over 7.55 million GSM connections added, while, in November same year, over 6.67 million GSM connections added. It's pretty clear, the GSM connections are substantially increasing with rapid pace in India, and there's a huge opportunity for mobile handset manufacturer. India is developing country, and still large number of users could not afford even a traditional handsets. Indian users are price-sensitive; if 3G operators will offer the services at lower price, definitely, high users will be attracted. The same is also liable for mobile handset manufacturers.
Image Credit: MEDIANAMA