Around four months have passed since the sad demise of the father of revolutionary iPad and iPhone Steve Jobs; still, the Facebook page of Steve Jobs is as active as like any other page. The Facebook page of Steve Jobs is built by Simon Lau – a freelance Web, iPhone and iPad developer – as a tribute to Mr. Jobs. In Jobs' page he has used Timeline features to show the life events of Jobs, his friends, photos and many more things related to his life.
However, the Facebook page of Steve Jobs has promptly been removed by Facebook and, possibly, could be restored later.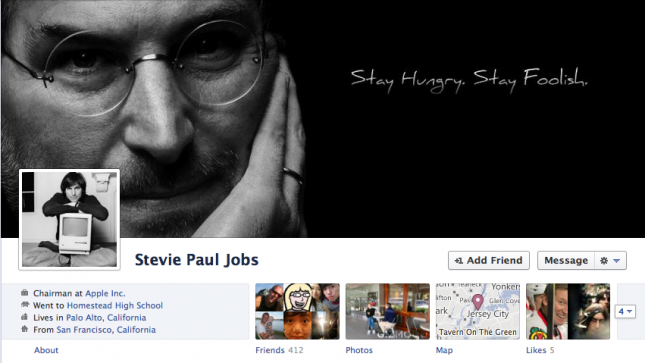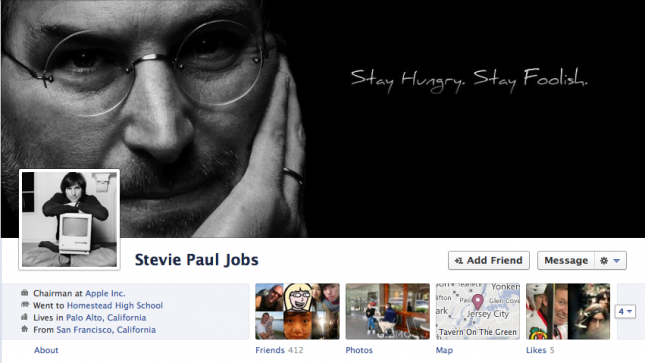 In fact it's a great idea to build the pages of famous personalities who are not alive now. Even, it will be more interesting if in coming days some more Facebook pages related to Sir Isaac Newton, Albert Einstein, and actors like Shammi Kappor, Dev Anand get inception. So that we would be able to learn more about the famous personalities and even up coming generation could also get to learn more about the famous personalities,  of whom they have either listened through their parents or studied in their Books.
It's been correctly said that even if people dies, Facebook will keep them alive forever. Really Facebook Timeline is a nice features launched by the social media titan and each of us should use this features as it's just another face of your life which you can enjoy yourself, probably after few decades.
httpv://www.youtube.com/watch?v=q8GVlYAGCaI
(Via:- Gizmodo)