LG, a major mobile manufacturing company is much in the rumors for its various upcoming Smartphone's. Few days back, the company had come out with its LG Miracle and recently had released a teaser for its new LG Optimus Vu. The special feature of Optimus Vue lies in its huge 5″ display having 4:3 ratio, with which it will be directly competing with Samsung's Galaxy Note. The company seems to be desperately trying to grab over the market and to make that happen it is coming up with a verity of Smartphone's and a hybrid between Smartphone's and Tablet.
I would not like to stress more about the specs as they are readily available anywhere on the net but just for the one's who are interested in its spec's here is the details:-
5″ display, with 1024 x 768 resolution and 4:3 aspect ratio
1.5 GHz dual-core Snapdragon processor.
Android 2.3 Gingerbread
8 megapixel rear-camera and a 1.3 megapixel front-facing camera
32 GB built-in storage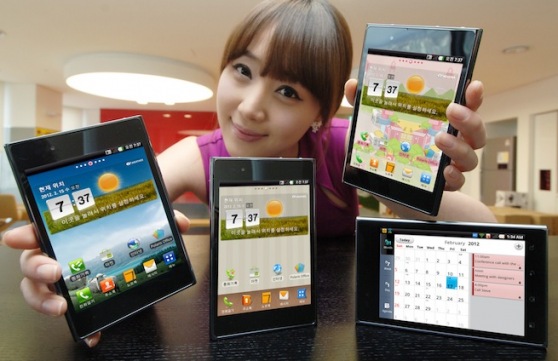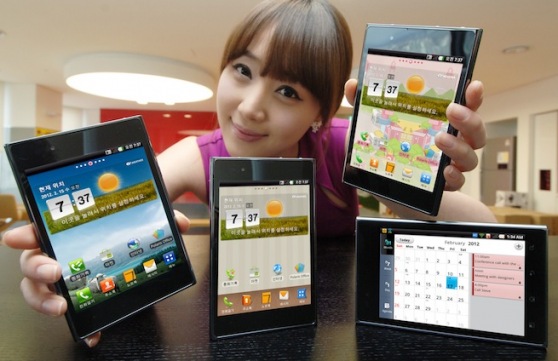 LG describes the phone as "the slimmest among all LTE phones currently on the market and is perfectly suited for a hand and fits comfortably in a jacket pocket."
Though the specs seem to be interesting and are – to be frank- good as well, the Vue looks weird or to say unappealing with its rectangular design. The advantage which the Optimus Vue seems to have gained with its sleek looks, it has totally lost it with its boring rectangular design which I doubt would attract the masses. The company seems to be desperate to mark its strong footnotes in the Smartphone market by directly competing with the Samsung's Galaxy Note; the Smartphone industry's leading company i.e after Apple though, which is in the first position with its 37million handset sales in the most recent quarter.
LG recently released its Q4 financial results and showed 9.4% increase in revenue over the previous quarter but it is still lesser than the revenue which it had generated in the same time the year before. The company knows that it would have to come out with a striking handset if it has to boost its sales but, for sure, I feel that LG Vue is not the answer for the same. Though the company coming out with a 5 inch Smartphone seems to be a bold move but it would do much better if concentrated more on the design or the looks aspect of the phone.
Infact, company didn't make an effort to supervise it even with OS prospective. Optimus Vue will be running on Android 2.3 (Gingerbread) with a promise of future upgrade to Android 4.0 (ICS). Due to wideness of the handset, apparently, its bulky to handle and uneasy to carry and pocket. Undoubtedly, this is not the giant that can gain traction in the market like Samsung Galaxy Note and probably end up with just another failed attempt by LG to re-produce 'someone' idea.