Social networking sites have resulted as one of the best way to grab information about the candidate for recruiters of the companies and recruitment agencies. Taking the views of all these perspectives a study was conducted over 35,000 recruiters which reveals that overall of the social networking sites, 48 percent of recruiters prefer LinkedIn.
Report also highlights that near about 21 percent of recruiters are connected with all the three social networking sites, while 19 percent are connected with Twitter and LinkedIn and only 10 percent are connected with LinkedIn and Facebook.
It's surprising that despite of providing highest number of jobs to its users last year, Facebook has been regarded as the less preferable social networking sites as mere 1% of recruiters are interested in viewing & validating candidates profile on Facebook.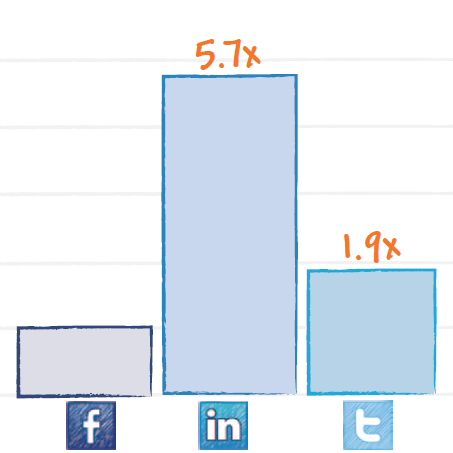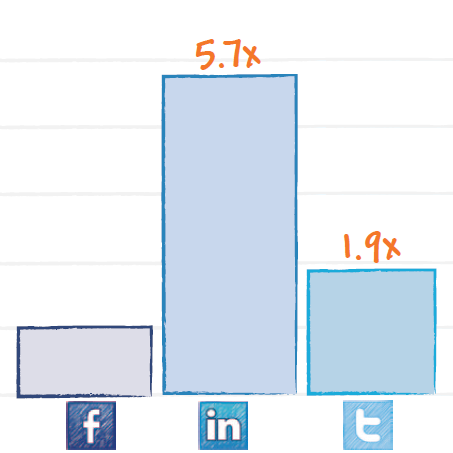 Eventually, LinkedIn drives 6 times more job views than that of Facebook and 3 times more job views than Twitter. Also, recruiters who post jobs on LinkedIn get more reply compared to other two social networking sites.
Surprisingly, Twitter drives two times more job views than that Facebook and even recruiter prefer to add more Twitter followers to their network compared to Facebook. Also, recruiters prefer to grow their Twitter network much faster as compared to Facebook.
On an average each recruiter has at least 616 connections on LinkedIn compared to 245 Facebook friends and 37 on Twitter followers. Meanwhile, corporate recruiters on LinkedIn have average 568 connections compare to 228 Facebook friends and 37 Twitter followers.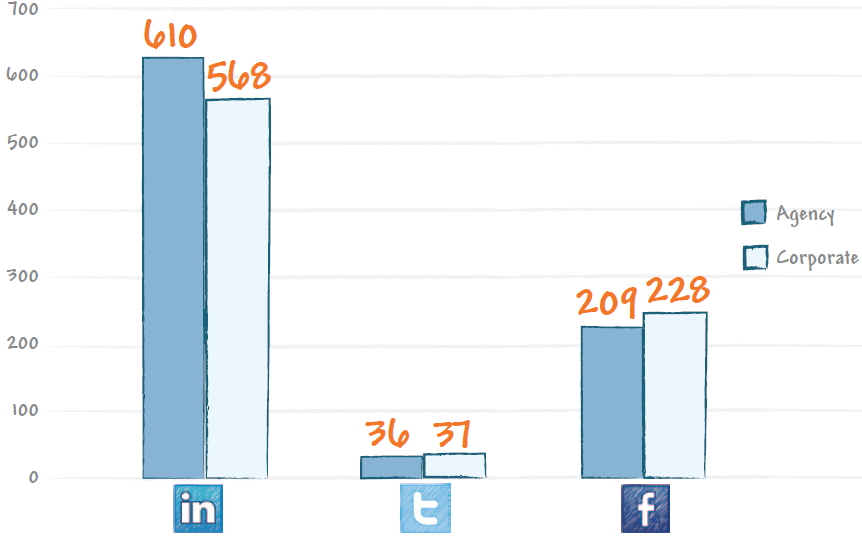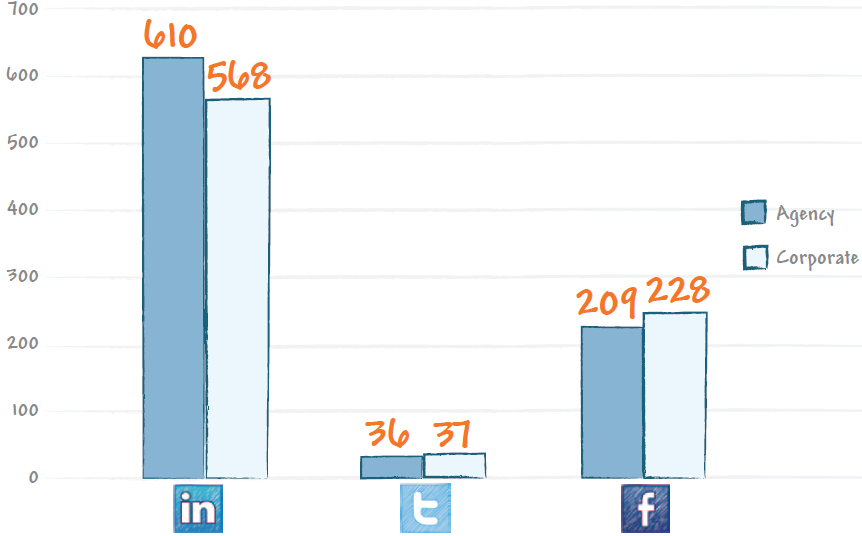 One will be surprised to know that recruiters associated with agencies have more connection on LinkedIn compared to corporate recruiters. On an average such recruiters associated with agencies have 610 connections.
Report enlightens that near about 75 percent of the recruiters have 100 or less than 100 Twitter followers, while 28 percent of recruiters have over 1,000 LinkedIn connections. While, only 21 percent of the recruiters have 50 or less than 50 friends on Facebook. Also, 35 percent of the recruiters have 10 or less than 10 Twitter followers.
It has also been found out that in a week recruiters add more than 18.5 connections on LinkedIn compare to 1.5 friends on Facebook and 3.1 followers on Twitter.
Meanwhile, average number of connections added by recruiters associated with agencies are 19.0 per week, which are 0.5 connections higher than corporate recruiters. However, agency recruiters lag behind corporate recruiters on other social networking sites.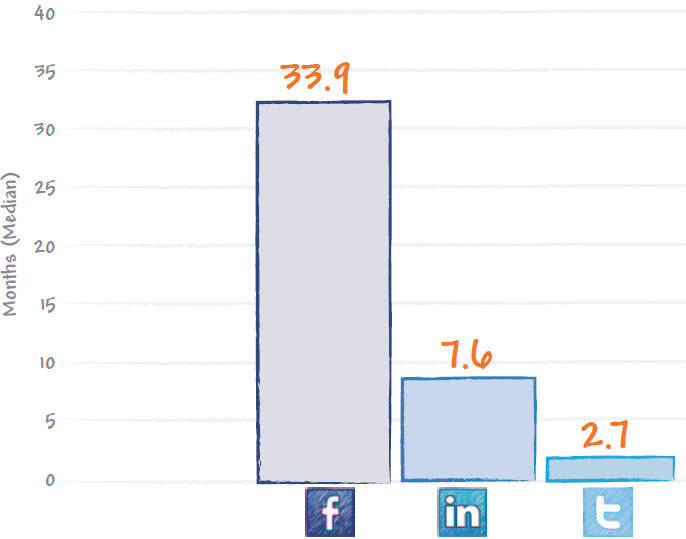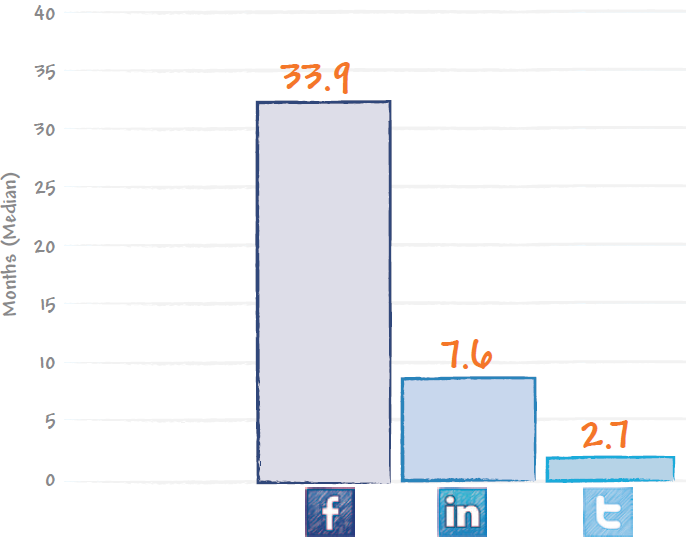 Interestingly, on Twitter, recruiters' doubles their network size in just 2.7 months compared to LinkedIn that consumes 7.6 months and Facebook 33.9 months. This directly points out that Twitter is one of the fastest way to increase the network sizes.
(Image Credit:- Bullhornreach)