Apple's has incredibly marked 100% growth of its Mac's sales in China Year-over-year, and the sales in the china had grown to $13 billion last year. China is the second largest market of Apple after US, and expected to be largest by the end of this year. Besides China market, the demand of Apple's products across other developing countries have obsessed the company to make strategies in these markets. Apple introduced iPhone in 2007, which was only confined to the US market. The company didn't launch its any product outside the US until 2008. However, the combined revenue of the company from the developing nations including China, India, Eastern Europe, the Middle East, Africa, Latin America, and several other part of Asia was just $1.4 billion in 2008. Now, the scenario has been changed, these countries had contributed $22 billion revenue last year—which was approx 17 times more revenue than 2008.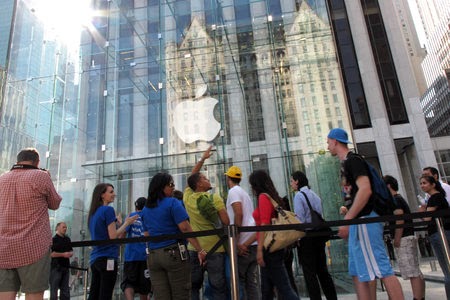 Apple's CEO—Tim Cook—said at Goldman Sachs Technology & Internet Conference, "The iPhone is creating a halo for the Macintosh, and for iPads. We see the synergistic effects of the markets not only in the developed markets, but in the emerging markets." Concerning the iPad, he added, "55 million units shipped is something no one would have guessed. It took us 22 years to sell 55 million Macs, it took 5 years to sell 55 million iPods, 3 years to sell that many iPhones. It's on a trajectory that's off the charts." Tim also said his role in the company as successor to Steve, "I'm not going to witness or permit the slow undoing of it. Steve grilled into us over the years that the company should revolve around great products and that we should stay extremely focused on a few things…and only go into markets where we can create a significant contribution to society, not just sell a lot of units."
Apple's iPod hasn't yet made any great successes in the developing market due to the users' interest to listen the music from their phones instead of the Apple's iPod. But, the launch of the revolutionary iPhone privileged the users to taste the Apple's music experiences—those who never met any Apple's products before.
The company has outperformed in the Q1 this year, and the total profit ($13.1 billion) in this quarter is equivalent to the total revenue of the company in Q4 2010. The mobile devices are expected to grow to 1 billion by 2012, and the company is expecting 25% of its revenue would be being contributed by China and Brazil alone. Recently, the company is total market capitalization has surpassed the combined market capital of Google and Microsoft.
Source: Apple
Via: TechCrunch