In mid-day trading Friday, the tech juggernaut—Apple—reached to the value of $500 per share due to the company's stunning performance over the last decade. The company is currently worth more than the Google and Microsoft combined in total market capitalization. Apple's share rose up 0.6% and reached to $496.14 in mid-day trading Friday, brought the company to the level of $462 billion dollar—somewhat near to  half of a trillion dollars. The company's market capitalization is greater than the sum of Microsoft's market cap ($257 billion) and Google's market cap ($197 billion). Philip Elmer-DeWitt has revealed some interesting facts over Fortune's Apple blog that the company market capitalization is equivalent to the GDP of Sweden ($458), all the gold in Federal Reserve ($350), more than five US civil wars ($74-$84 billion each), and more than 2.5 Apollo space program ($145-$170 billion).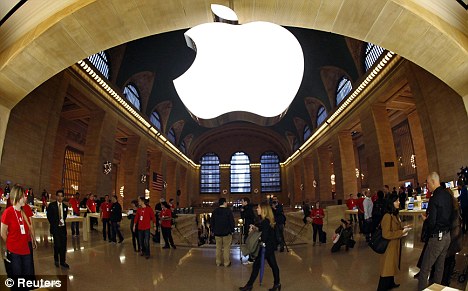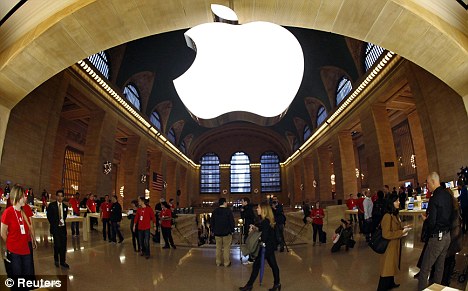 Apple has reportedly stated a profit of $13.1 billion on sales of $46.3 billion—and expecting to reach nearly $100 billion in cash. Apple is recently worth almost twice as compare to Microsoft (about $258 billion), while it's more than twice compare to Google's worth ($198 billion). David Leonhardt of the New York Times has recently revealed that the company is also presently worth more than General Electric (about $202 billion) and IBM (about $224 billion).
An interview with NDTV in January 2012, the chairman of Microsoft—Bill Gates—said, "Steve Jobs was an incredible person. "He did great work at Apple, particularly in the last 11 years and so it's a huge loss."
The world will always remember the Steve Jobs legacy and innovation at the company—created outstanding products and attracted millions of consumers worldwide. China has become Apple's second largest market after US, and expected to become number one market by the end of this year. There was a war prevailed in China for much awaited iPhone 4S, not only China, a long queue was also seen across US and European markets last year. Apple succeeded to sale 37.04 million Smartphone in Q4 (calendar) last year—recorded 128% growth in sale year-over-year. In addition to Smartphone, the company sold 15.43 million iPad units—more than double a year ago—and also sold 5.2 million Macintosh computers—which is up by 26% than a year ago. Definitely, the growing demand of Apple's iPad conked the stock market's Pundit, and that's why its market value soared to a optimum level.
Investors could easily see the unprecedented growth in Apple and this growth might be increased this year–iPad 3 is still to come. Undoubtedly, Google is leading in the search engine—whereas a stiff competition between Google+ and Facebook is going to be happened in upcoming years. But, I still apprehended with Microsoft's growth in upcoming years–however, there's is huge speculation that the company's Windows 8 might be helpful for the company to clinch some market share from their rivals.
Apple's awaited next generation Tablet—iPad 3—is still going to be launched in the first week of March this year. Besides the iPad 3, Apple might introduce its iPhone 5 later this year. Apple is also leading in the number of apps download so far, has reached over 15 billion. It's quite worthy to say that the company is currently at the zenith position, and it's very tough for rivals like Google and Microsoft to defeat the company in the market capitalization.