Steve Ballmer announced at CES in January 2012 that Microsoft would be bringing Windows to the ARM architecture. The Steve's decision seemed inexpedient for Everyone–why is Microsoft inexplicably doing this ?  Today, Microsoft's Steven Sinofsky has answered number of question in a long technical post on Windows 8 blog. Basically, he has answered how the company has putted its all afford to bring Windows on ARM or WOA, and what's the need to bring off. WOA is incompatible with the processors architecture like X86and X64—Microsoft's Windows Vista and windows7 are currently running on this architecture. Web Oriented Architecture (WOA) is a format of software architecture that extends service-oriented architecture (SOA) to web-based application, sometimes it's called as the future of SOA. Incompatibility of WOA with X86 and X64 processor architecture means that the apps that are running on the Windows 7 and Windows Vista won't be able to run on the Windows 8. However, the blog says, WOA will be trustworthy for the portability, battery life, and integrated quality for which it has been shipped. There's also a possibility that Microsoft's endeavor could make the device more costly.
The company hasn't expeditiously taken decision to blend Windows to ARM; it might have taken numbers of years. Definitely, it's astounding to listen "ARM-based Tablet"—the challenge was to run OS on ARM phone. A picture with the courtesy of Asus has been provided below: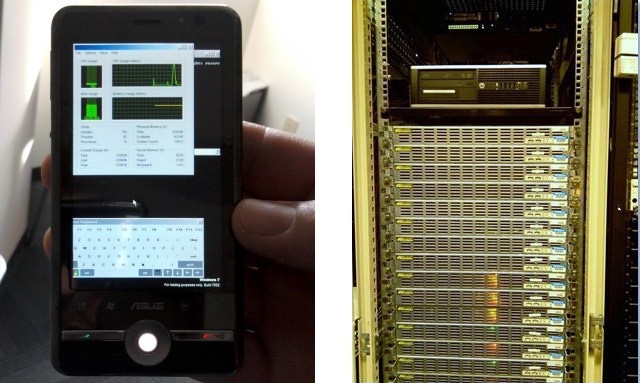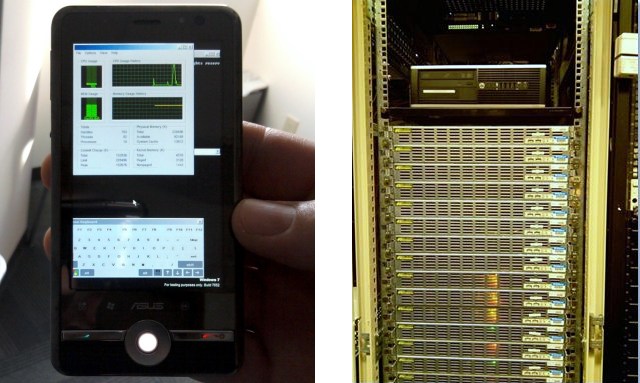 Transferring of windows on ARM is really difficult, as the mechanism involve for building ARM system is completely different—which requires some serious changes. For doing so, the company had to work hard day-and-night to revise its device and hardware management. The company has decided to have 3200 machine running on WOA to troubleshoot, stress test, and so on.
For proper run of Windows, ARM devices  should be well equipped with UEFI, ACPI, and Windows Hardware Abstraction layer. In addition to these, there's also been a possibility of inclusion of DirectX, discrete device—including GPS units, Printer, and like. The video presentation is helping to upgrade every major version of Windows.
httpv://www.youtube.com/watch?v=vPnehDhGa14
Anyway, Microsoft's endeavor is highly incredible to bring Windows OS to ARM. The company has tried to do some different, but it will be fruitful only when it will come in the market and lure the attention of folks. However, everyone has high expectation from Windows upcoming version, but the company's decision to transfer Windows to ARM architecture is beyond anyone's expectation. The company will get extra burden to make apps compatible over Apps. The company need additional afford to troubleshoot the issues related to WOA, beside this, the company's Windows Q4 report was also not impressive.