Symantec,one of the major security software developer in the industry and well acclaimed for the Norton security antivirus has announced that they have identified a string of 13 apps that as potential threats on the android market. Symantec after identifying these potential threats told that these threats behave like a botnet virus called Android.Tonclank.
The suspected applications when executed, start a type of malware called Android.Counterclank. Later on Botnets start infecting from a host 'command' computer and take command of other connected devices also with the help of spam messages sent to neighbour devices. Symantec is already saying that the number of affected people may be millions and the level of damage incurred by these suspected apps is medium as considering the data loss and identification theft. Till now there are almost 13 malicious threats that are identified on the android market by Symantec and are in the form of mobile games or some adult applications.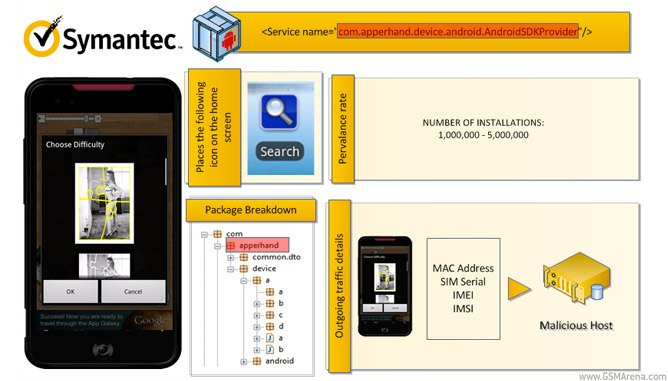 Lookout Mobile, a mobile security company doesn't thinks that these applications profess any major threat on the android market though cannot be neglected too. The company estimated that last year hackers and cyber criminals earned around $1 million by misusing Android devices and will be getting worse in 2012. Last year Lookout found out that a similar botnet string named Geinimi originating from China, was capable of taking commands from a remote server, identification theft and was able to infect other connected devices too.
A spokesperson from Lookout Mobile says,"Some companies are calling this a botnet or malware. Lookout has some concerns about the functionality, however at this time, and as far as we can tell, it does not meet the standard to be classified as malware or a 'bot. Consumers should take these apps very seriously as they appear to tread on privacy lines, but they are not necessarily malicious."
List of the threats found by Symantec are given below: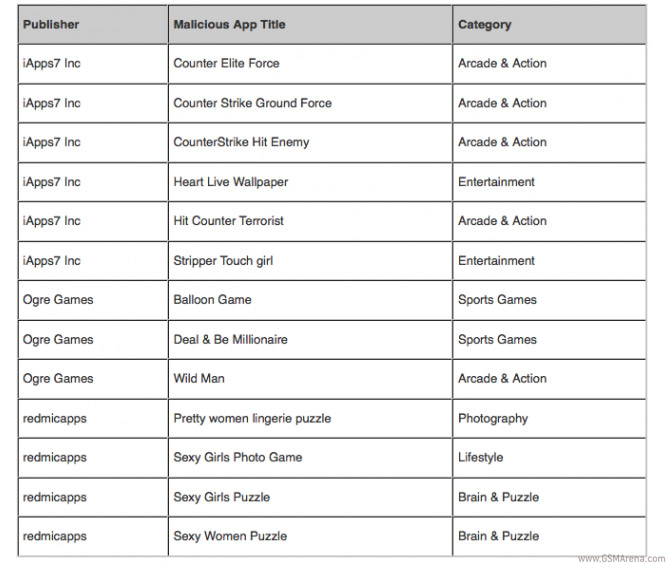 [courtesy : www.gsmarena.com]