Apple has always been straight about its hardware design and providing a lineup of innovative products with distinct gaze. It was the attribution of Steve Jobs to never compromise with products design for any outlay. The company legitimated to Samsung for copying of its lineup last year around the world. Now – to design another ground-breaking model – Antonio De Rosa has designed an outstanding new iPhone SJ concept working with ADR studio in Italy.
An edge-to-edge capacitive screen is the most eye-catching feature of the new iPhone SJ which is designed on the super thin glass body of the device. The new iPhone would have dual core A6 processor, 10 MP camera, and also it would be swathed by polycarbonate band.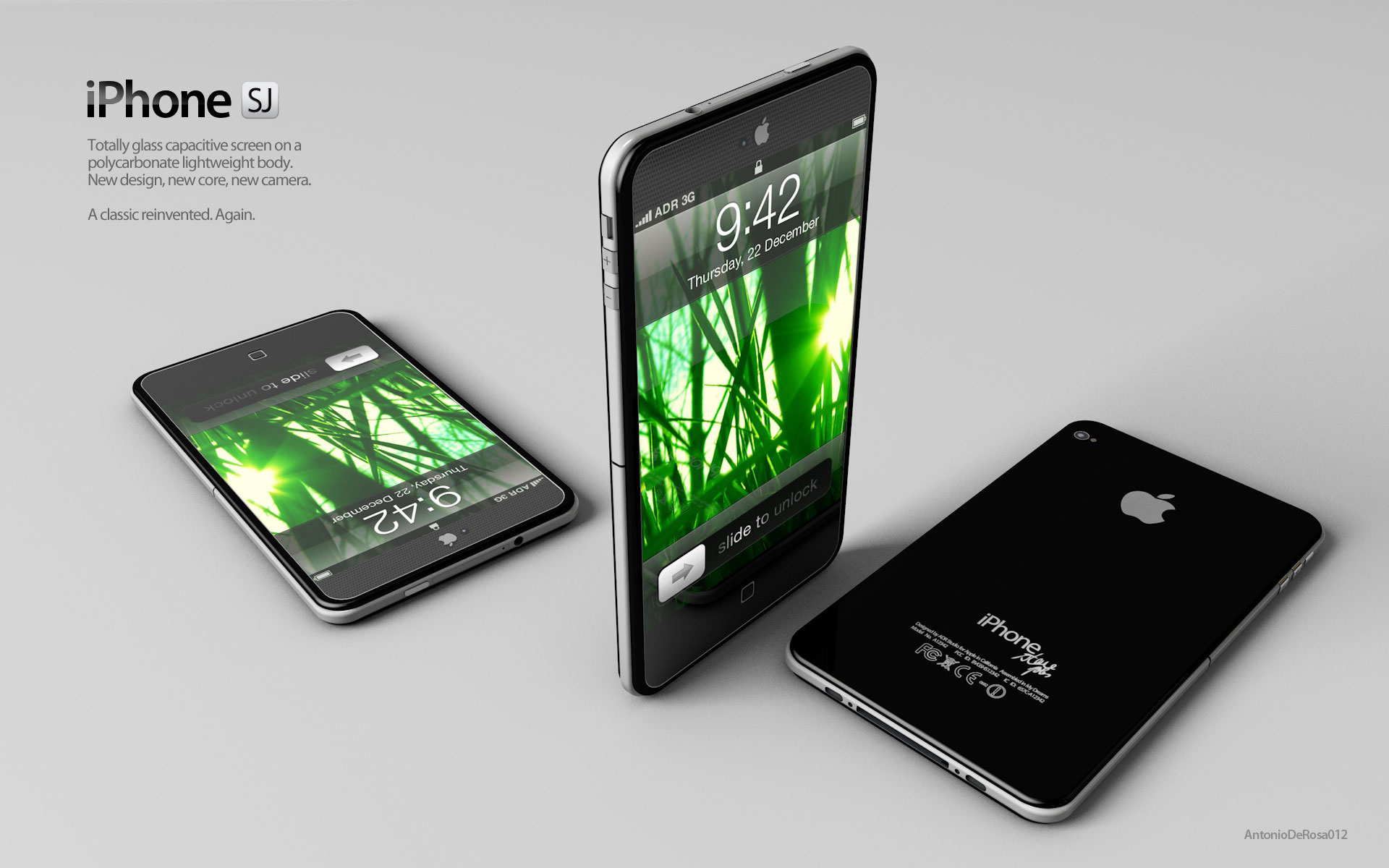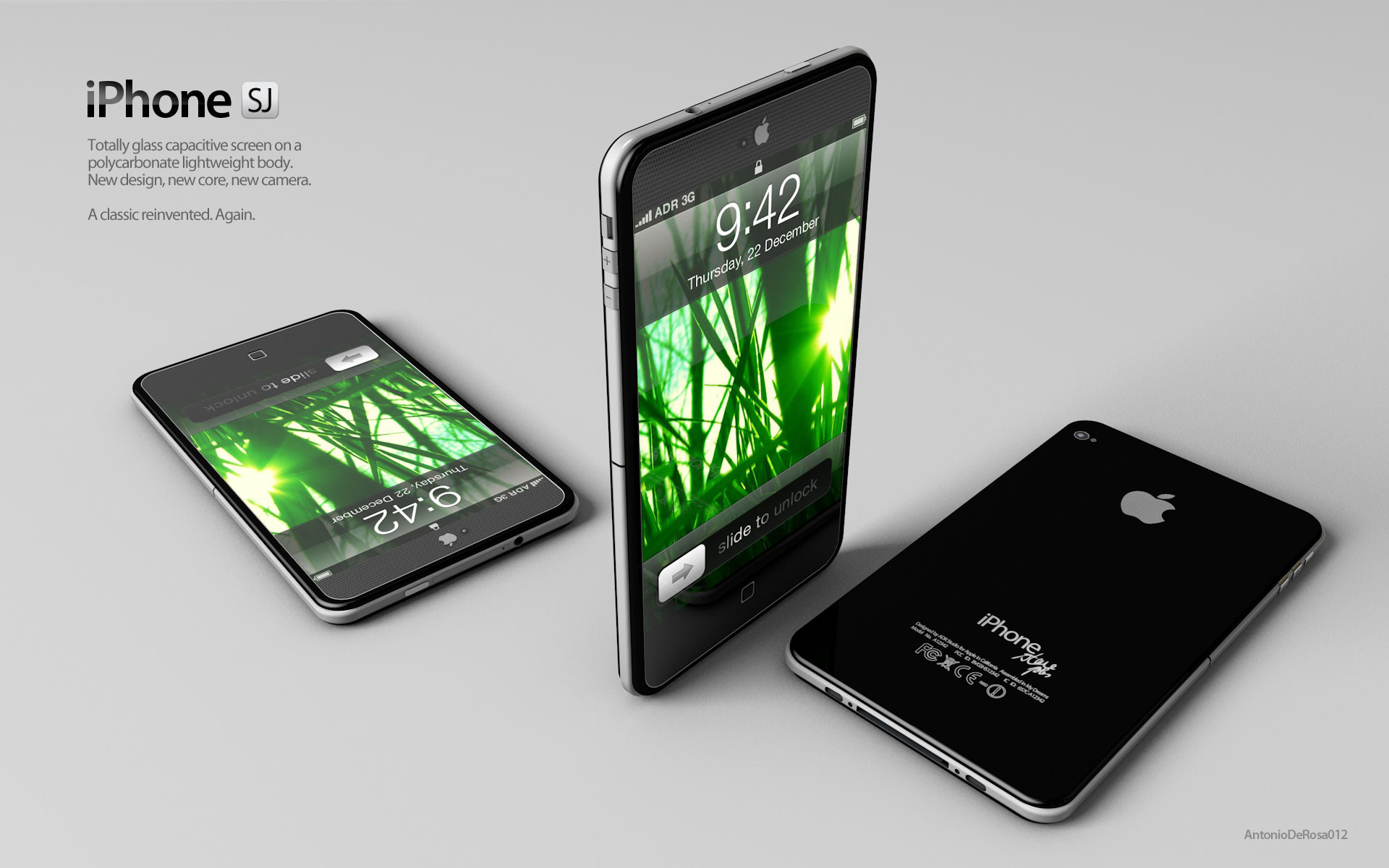 It might surprise to Apple's fan what do SJ really stands for as the name "iPhone SJ" sounds unconventional unlike its iPhone 4 and iPhone 4S. Indeed, SJ stands for "Steve Jobs" and the designer named the device to show its tribute as Steve Jobs was the source of inspiration for him.
It's been expected that Apple might introduce its iPhone 5 in the market, possibly, as late as in October this year.  Presently, the latest smartphone from Apple is iPhone 4S has dual core A5 chip, enhanced camera, and "Siri"—personal assistant voice recognition apps.
Apple iPhone SJ has been designed much thinner than its previous iPhones and it's very tough to achieve such level of thinness. How would be new battery for iPhone SJ? it is being assumed that the battery would have extra life and super slim design.
The folk—De Rosa—seems Apple-centric, who has rendered a lineup of the devices for the company like iCam—an accessory for iPhone 5 for getting a good picture—working with ADR Studio in Italy.
Anyway, iPhone SJ might be the upgraded version of Apple's Smartphone squad as it's still not clear that Apple would launch iPhone 5 or iPhone SJ late of this year. But the speculation will end when new smartphone will come in the market. However, The contribution of De Rosa to the company's hardware era really deserves appreciation, and heartedly, the design is outstanding so far I've seen.