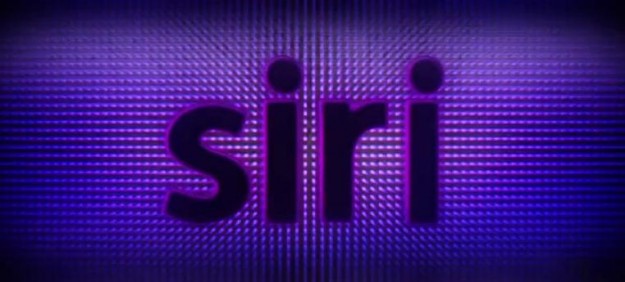 "Siri" is a voice recognition personal assistance app of iPhone 4S that interacts naturally with the users. It has been acclaimed throughout the world and is being considered as the best voice recognition apps ever. As holiday season is just going to start, Apple doesn't want to leave any dearth in its ads campaign. That's why, the company has added an thrilling ad called "Siri turns Serial Killer" in its campaign, which seems like horror spoof movie.
It's really humorous to interact with Siri, especially when anyone enquires for something like nearest ATM or Hotel. Frequently it provides satisfactory answers but sometimes it replies beyond the expectation while one is asking the question like:
Q: Who is your daddy?
Sri:  You are. Can we get back to work now?
Q: Take a photo
Siri: I'm not much of a photographer.
Q: Tell me a joke.
Siri: I can't. I always forget the punch-line.
There are some more questions where Siri is unable to answer properly and replies ridiculously. However, the 'Horror serial Kill ad' concept first came in the mind of an Austin-based—Rooster Teeth Production. The idea behind the concept is quite obvious; if Siri would answer like such silly way especially in spooky scenario, definitely, it would consequence adverse. The production imagined that what will happen when Siri turns bad and become responsible for a series of death.
The video demonstrates the reverse outcome of 'bad Siri':
httpv://www.youtube.com/watch?v=4KGSi0AoJYs
The upshot is very attention-grabbing and experience like a two-minute spoof movie trailer. The video begins with Christmas tree because the company has targeted a large shipment of its iPad and iPhone integrated with Siri in this Christmas season.
The video showcases the gathering of family members around the Christmas tree. they all exchange the gifts among each other. Interestingly, everyone receives a brand new iPhone 4S and everyone excites to interact with Siri.
One family member asks to Siri, "What's the meaning of life?"
Siri replies: "Life has no meaning."
The climax continues to severe while moving towards the end and finally terrifying the heart of viewers.
Amazingly, in past two decades, Apple has become renowned advertiser in the market and has made great penetration among the creative individuals. The Apple's commercial ads campaign started in 1984 with the "Super Bowl Commercial". In 1990's "Think different" campiagn was followed by the aggressive campaign started with "iPod people" in 2000.
Undoubtedly, Apple has become a leading global brand known for its iPod, iMac, iPhone, and iTunes. The expenditures by Apple on its ads are increasing tremendously year-by-year. The company spent $338 million in 2006, $467 million in 2007 and $486 million in 2008, but it's astounding to learn that the company has spent whooping $1.3 billion over the last three years.
It's the reality that Apple is bullish towards its ads campaign, and in this segment the company believes in "investing more, gain more". Through this ad, company wants to make users aware – who definitely believe that Siri isn't the best voice recognition app. I think this ad might boost the Apple's market shipment of iPad and iPad in the Christmas holidays.