In last one year India has emerged as the big player in internet world. Many of the internet giants have shown their interest in Indian market. Taking in view of Indian search market Google has prepared the Google Zeitgeist for India which reveals the trends in Google search amongst Indian users. Zeitgeist shows the top most searches took place in diverse categories in last one year.
This year the most popular people in Zeitgeist India is "Anna Hazare", who has started "Fight against Corruption". He is being followed by controversial model "Poonam Pandey", who declared to get naked if India wins the Cricket World Cup 2011. In news section Cricket IPL occupies the top spot followed by Cricket World Cup. While in movie section it's "Bodyguard" which manage to get the top spot followed by Ra one. In fastest rising section Facebook is on top and Banking personnel section IBPS is on second spot.
Below is the list of top 10 Fastest rising searches in India:-
1. Facebook
2. IBPS
3. Google+
4. World Cup 2011
5. Bodyguard
6. Ra.One
7. Anna Hazare
8. IPL 2011
9. Poonam Pandey
Ready
Here is the list of Fastest rising people:-
Anna Hazare
Poonam Pandey
Anushka Sharma
Salman Khan
Justin Bieber
Kajal Agarwal
Katrina Kaif
Vijay Mallya
Aishwarya Rai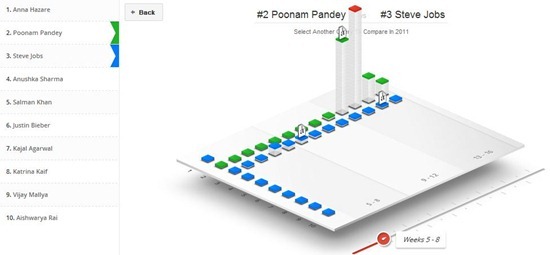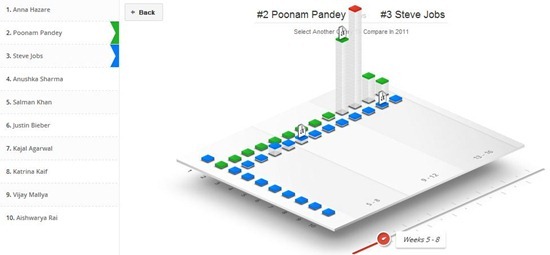 Now, come the top searches:-
Gmail
Yahoomail
IRCTC
Rediffmail
Indian Railways
Way2sms.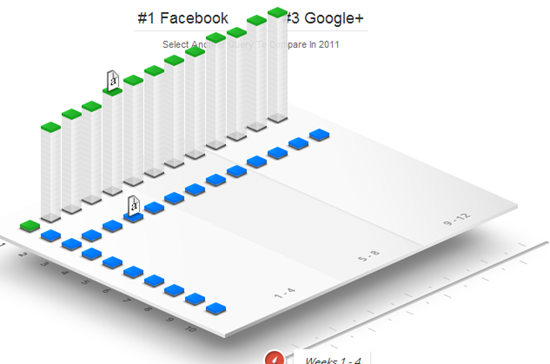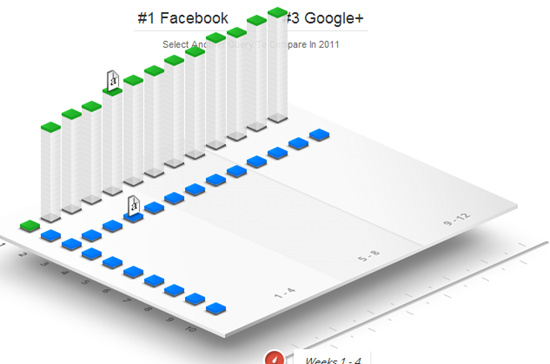 Here is the list of top 10 people:-
1. Katrina Kaif
2. Anna Hazare
3. Salman Khan
4. Poonam Pandey
5. Justin Bieber
6. Aishwarya Rai
7. Sachin Tendulkar
8. Kareena Kapoor
9. Steve Jobs
10. Priyanka Chopra.
Now, the top 10 movies list of 2011:-
1. Bodyguard
2. Ra One
3. Harry Potter
4. Delhi Belly
5. Singham
6. Ready
7. Mankatha
8. Transformers 3
9. Dookudu
10. Zindagi Na Milegi Dobara.
Below is the list of Top 10 news in last one year:-
1. IPL
2. World Cup 2011
3. CBSE Result 2011
4. Diwali
5. Lokpal Bill
6. Japan Earthquake
7. Aadhar Card
8. Osama Bin Laden
9. Pakistan
10. F1
In list we found that overall Anna Hazare is the most searched people in each and every section of Google Search. This shows that Indian people are awaking up and raising their voice against corruption. Interestingly, Anna Hazare has continued its "Fight against corruption" till date. Zeitgeist also reflects that in news section cricket is the most searched.
Hope you have enjoyed reading the Google Zeitgeist for India. Share your views with us.