On Monday, Microsoft Windows Phone evangelist team member–Ben Rudolph—announced that the company is offering a free windows phones to "Android malware Victim" after sharing their Android malware story. Really, it comes true that "One's loss always profits to other" and Android victims give profit to Microsoft. Within four day of Rudolph announcement, over 3,200 individuals revealed their Android malware stories to Microsoft and making Google more restless with every passing day.
Microsoft's senior director of Windows Phones Communication—Bill Cox –revealed the statistics of Victims those have shared their Android malware stories to Microsoft Windows Phone. Presently, the company is facing the challenge to count the statistics of Genuine Android malware victims.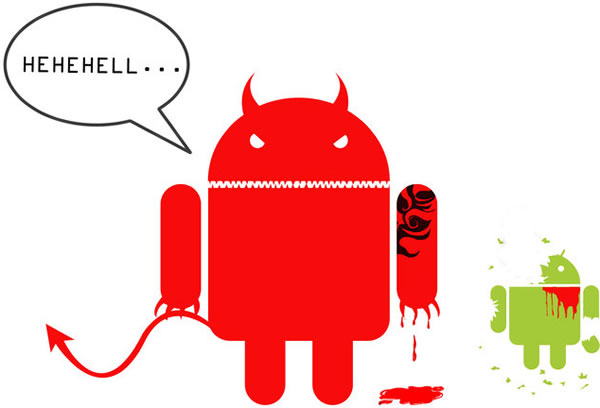 In this moment, Microsoft campaign is buzzing around, why not, because woes of malware has targeted to Android apps.  Its irony of Android that Microsoft has focused on the security issue of its apps that is coming through its own users. But it's apparent, how many unfortunate Android user would be having an opportunity to own Windows phones.
I think a big player of this business, like Microsoft, knows better that how and when to take the advantage of competitors' misfortune. So far in this year, Google has pushed out more than 100 malicious apps into thrash which includes "RuFraud".
Microsoft is attempting to lure Android malware victim to adopt Nokia's Windows devices, which might ramp up in the US market at the end of this month. It's pretty clear that the Android apps are easily targeted by malware attack due to its openness of Android source code.
You might remember the statement of Microsoft chief executive—Steve Ballmer—delivered in October 2011, "You don't need to be a computer scientist to use a Windows phone. And I think you do to use an Android phone." Probably, it was not but Google has proved it so – keeping its rivals' dignity intact.
Microsoft is just let to make its capital by taking the advantage of Android's soft spot and converting their consumers into Windows phone users. The company also instigating the Android malware apps victims against Android and insisting them to use Windows Phone which is more secure than Android phones. It's great opportunity for the company to filth Android malware apps victim to improve its mobile market share which is only 1.5 % in present.