In past few months Facebook has rolled out several updates and features to tap the attention of users as well as to increase users base which is currently more than 800 million. Today, it has introduced an option known as "Edit the Headlines". This new option will help users to edit the headline of the links which they post on their Wall. If users found some vulnerable headlines of a link they want to share, they can edit it before sharing by clicking on the headlines of the post. This new option is significantly a good step taken by Facebook since million of users on Facebook are below the age group of 18.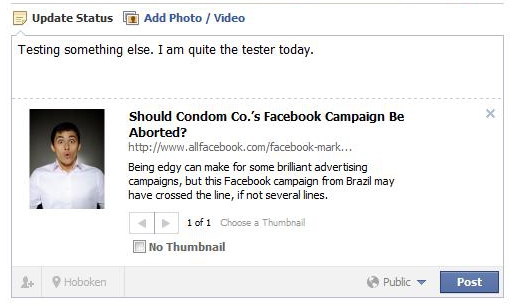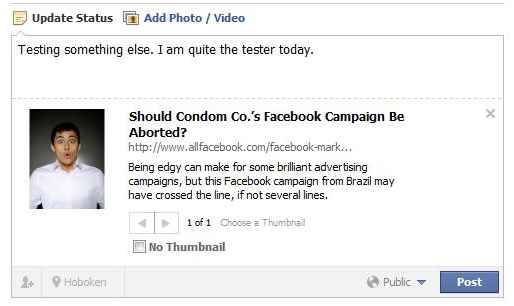 However, this option will provide opportunity to unsocial elements. Now, they can simply edit the headline of their post and will start posting mischievous links, only to misguide users, which are not preferable to visit or view.
Currently, the cyber crime and online mischievous activities are on its peak and such initiative might harm the reputation of social media titan Facebook which is currently going facing intense criticism over users' satisfaction and users' security issues.
It would be interesting to see how users are going to utilize this new features. Undoubtedly, there is immense positive – and negative too – potential in such feature which will impact based upon the nature of users and its utilization.
(Image Source:- AllFacebook)