Current version of Facebook for iPhone and iPad is suffering from bundle of problems. Users are getting annoyed with its behavior, which lead to rise in grievances. Users are complaining that whenever they upload or view a picture on Facebook via their iPad or iPhone, it looks totally different form  the real one. Also when they look at the comments, it doesn't match with the specific picture which is uploaded. These problems are making users annoyed and and many of them have decided to stop using the app. Infact, the frustration level is so high that many of them have decided to delete their Facebook account permanently to switch over to other social media networking sites. – if problem continues for long.
To drill-down users grievances, below are few interesting comments post by users against Facebook's iPad and iPhone app:
For one of the most powerful and influential website/company in the world they have one of the worst mobile apps out there. There are so many bugs I can't even list them here. One of the biggest is push notifications work 15% of the time. It's embarrassing.
Yes I've had this exact same problem and coincidentally found the exact same work around. The workaround does in fact work, but how annoying is it to have to do it! C'mon Fb.
I have had this issue on my ipod and iphone, its driving my friends insane? Lol but it is so annoying, i try not to leave comments until its fixed. I reload them and it doesn't work, i go to the album and click on the pic it doesn't work? Ugh fix it soon facebook!!!!
This is ridiculous! I noticed this right after I downloaded the App. They have billions of dollars and he prides himself on the level of skill of his programmers. Well they suck at building apps!!!
Facebook app for iPhone is full of bugs it's so crappy!!
Few weeks back Facebook had launched Facebook for iPad and iPhone and it was one of the most awaited initiative. But such public responses definitely creates bad impact and Facebook is getting accused of buggy app launch as a result of desperation. It will definitely affect the market reputation of company, who is planning to bring its IPO by mid of 2012 as Apple's iPad and iPhone follow very strict policies against the Apps which contains tons of bugs or get criticized like this openly. However, past complains against Facebook are not looking to dry down and it looks like that it has become habit for company.
One can also think that Facebook itself  creates such problems to grab public attention. Its interesting to know most of the Facebook Apps always come with a bug or two which create much hue-and-cry among users before Facebook notices and fixes the same.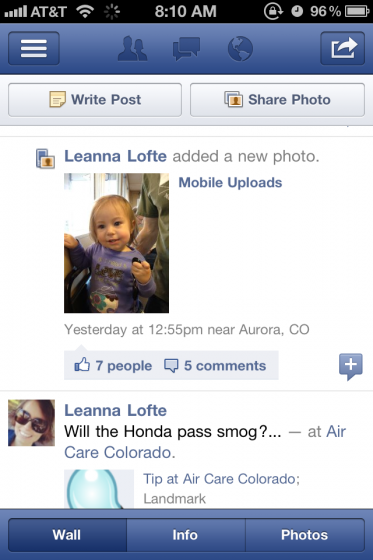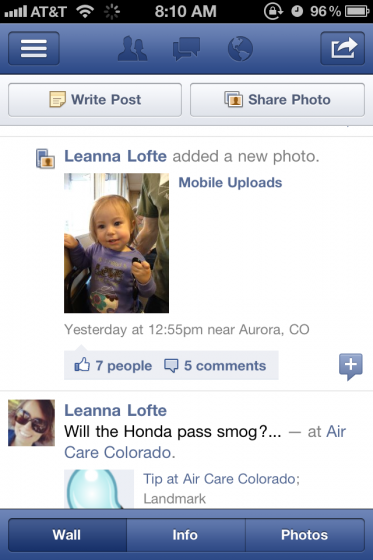 Users can temporarily eradicate this problem by clicking on the picture through the respective album which help users in loading the correct images. Do let us know if you are among the Facebook users who have been penalized indirectly through Facebook buggy iPad & iPhone app.
(Image Credit:- TiPB)