Taiwanese phone maker HTC has confirmed that it will release the Android 4.0 Ice Cream Sandwich (ICS)– upgrade for its Smartphones next year. After Samsung and Sony Ericsson, now HTC has announced to work on the latest Android platform.  HTC has dominated over 24% of US Smartphone market compare to only 14 % last year. Due to enormous popularity and excitement towards Android 4.0 version among people, HTC is quite interested to work with Android's latest version- Ice Cream Sandwich.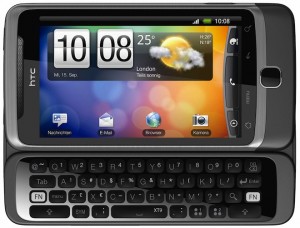 HTC will release its Ice Cream sandwich in early 2012, which includes variety of devices which includes HTC sensation , HTC sensational XL, HTC Sensation XE, HTC Rezound (US handset), HTC EVO 3D, HTC EVO Design 4G (US handset) and HTC Amaze 4G.
HTC CEO Peter Chou said; "It's a market we would like to try and test, to see whether we can ourselves stand out and prevent me- too product".
At present, company doesn't want to expend further into the tablets and want to focus only on the Smartphone market. And, it makes sense for HTC as smartphone market is responding positively for the company and, apparently, HTC doesn't want to divert its attention among multiple fronts.
"We're continuing to assess our product portfolio, so stay tuned for more updates on device upgrades, timing and other details about HTC and Ice Cream Sandwich". said Chou.
After Samsung, HTC is the only company which is leading in the smartphone market by leveraging over the Android. Infact, company is also exploring to expand its arms by adding new Microsoft's new Windows Phone 7.5 OS, also known as Mango.