The Smartphone Industry is witnessing enormous growth for last few years. People are becoming more demanding and from their phones and traditional mobile handsets have been failed to live up to the expectations. Mobile Applications have played a vital role in making Smartphone popular among users. Tons of brilliantly developed apps, available in marketplace, are enticing people toward Smartphone. Equally, users are also becoming more fascinated towards apps which provide multiple functionality & features inherited.
This new Smartphone App "India TV Guide" is indeed a superb example of users' expectations and usability. Indian TV Guide app, also known as ITVG, allows users to stay in sync with their favorite TV channels through the blended form of computing, mobile technology and Digital entertainment.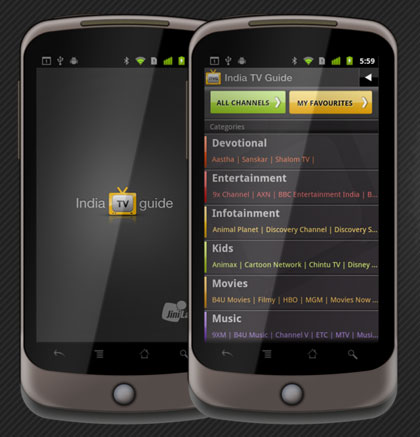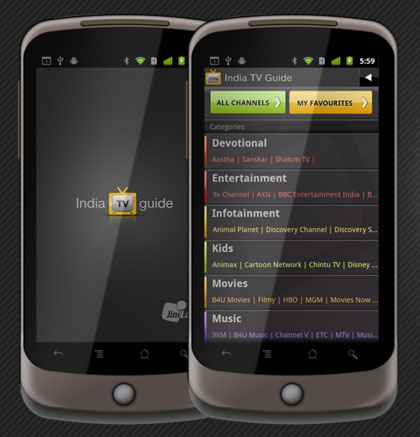 ITVG allows users to schedule their favorite channels into their smartphone, set reminders, segregation of channels based on their types, asset alerts for more than 200 channels currently getting served in India. Developed by an Indian mobile application development firm "JiniLabs", application is currently available on Android and iOS (iPhone) platform. Company is expecting to roll out the extended version of ITVG with many new features like Live Chat, Reward system, today's movie, auto schedule update and Social Media integration along with Blackberry and Windows Phone support in next few weeks.
With over 600+ channels, there is no easy way for users to discover interesting programs to watch. This is one of the things that India TV Guide will solve. It will make programs' discovery easy and interesting by including recommendations from expert as well us your friends" says Amit Rana, Co-Founder of JiniLabs.
Company is constantly working towards enhancement and adding more channels to provide a prolific experience to users. While iPhone users can download the application from here, Android users can download the application from Android Marketplace or by scanning the below QR Code: