Microsoft has finally fallen in love with Daily Deals business model. Company has launched a deal website – Bing Deals – as a part of Bing services which showcases the best of deals from major players like GroupOn, Target, Living Social and others. However, the model of bind deal is just like a deals aggregation instead of self-managed deal business model.
After Google and Facebook, who have already launched their deal websites some time back, Microsoft is the new entrant in such business. Currently, Bing search is showcasing more than 200,000 deals from various sources. Currently, Bing Deal is serving only to United States visitors but we can expect to see cross-border coverage soon if the efforts pays off in a country.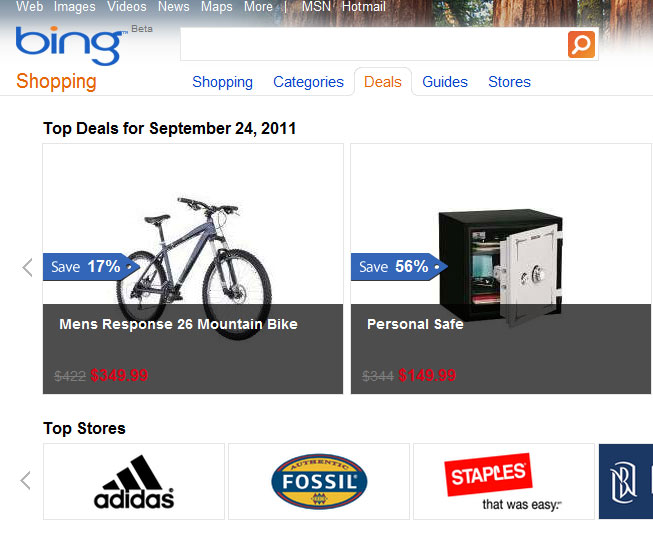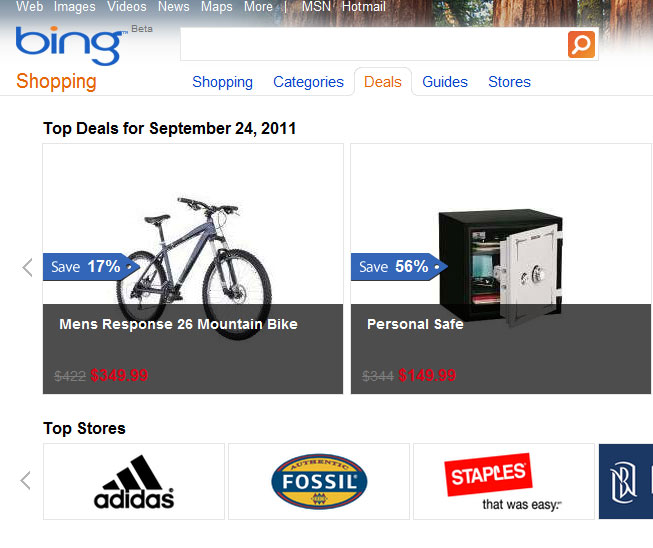 "Instead of building another program, we're harnessing deals from major providers and retailers," said Bing senior director Lisa Gurry.
Unlike other daily deals website, Microsoft Bing deal will not be loaded with tons of deals with coupon code. It will feature best deal as special that could be accessible from desktop website "Bing Deal" and from mobile devices.
The business model of daily deals has been adopted by thousands of websites in almost every internet savvy countries. Infact, you can easily find 5-6 websites in every city claiming the highest discount on various products and services. Consumers are confused and the have started avoiding such websites to visit regularly. As a result, many websites have adopted the business model as "aggregator" where they offers ony the best deals from multiple websites and provides a single platform to consumers to compare and make the best decision.
However, due to stern competition and low margin, growth rate of daily deal business companies has become slower and many of them have started transforming the model into a full-fledged E-Commerce. Taggle was the first to adopt such route.
In coming few months, it would be interesting to see how this business model takes shape especially at the situation when dogs-eat-dog.