Facebook feels heat from its arch rivals Twitter and Google Plus in social media networking market. Competition is so high that in last two days, Facebook has introduced two new applications to stay most attractive social media platform among online users. It was just yesterday when company unveiled "Smart friend list" feature and again today it's "Subscriber button" which shows level of competition faces from its rivals.
Facebook has added a new subscribe button, which is quite similar to Twitter's original "Suggested User" list that provides new users with recommendations of people to follow limited list.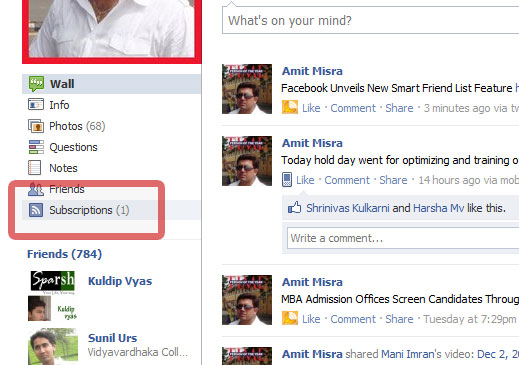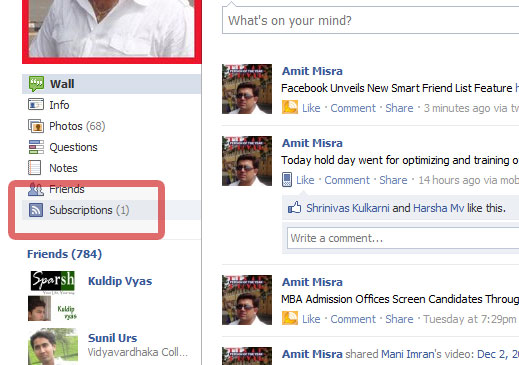 Facebook new "Subscribe" button shows up under "Most Recent". User can click on the button if they want to view status update of the person. With this new subscribe button user can have extensive control over your News Feed page. The subscribe button provides  flexibility to all Facebook users to set the rights on all their friends' update. Now, users can have default filtration over the news feeds and updates that come from their friends.
In an announcement, company posted features of subscribe button:
Choose what you see from people in news feed.
Hear from people, even if you're not friends.
Let people hear from you, even if you're not friends.
Facebook subscribe button has one good point, it's not switched on for everyone and hence user can choose to be apart from it. Users who are already friends with someone, will see a Subscribe button with a drop down and they will receive all, most, or important updates by that person.
With the addition of Subscribe button, users will no longer have to use multiple services for different relationship based on real-life friendship or interest. Also, users will no longer suffer from annoying stories of scores or item earned on social game by their little brothers.