In the era of social media when every second person chants about Facebook, Twitter or LinkedIn ten times a day and every 5th startup is either a social network or a daily deal site, this startup has got quite different vision to  focus upon. Kockus.com, launched by two passionate Entrepreneurs Amir Valani and Mukesh Singh, sees much value in establishing a familiar local network with your neighbors rather than people who sit miles away and have almost negligence impact on your day-today life.
Certainly, this makes better sense for people, like me, who will get a chance to learn more about locality, people, market, business establishments around you where you settle down many daily affairs rather than knowing more about an online friend who can't stand by me when help is needed at hand.
However, KnockUS differentiates its presence in social networking arena. "Our focus is not to bring friends in a group or community. And of course this is no hangout place. I want to bring neighbors together to create better, safer and prosperous neighborhood where  every  local needs of user is met, be it discussing local  issues/problems,  buying/selling stuff, finding local business/rating,  finding playmate  or  just getting local deal from local shop owners" says Amir, Co-Founder and CEO.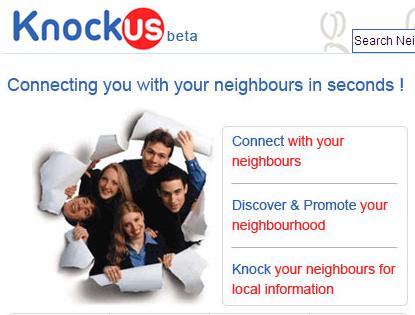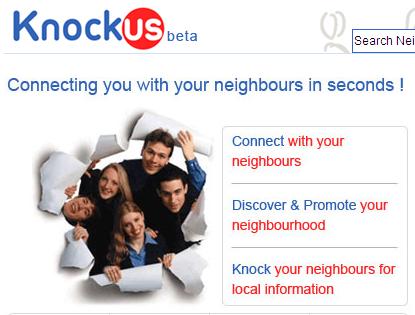 Though, there are several existing platforms focused on local market but they stay unconsolidated with their features and to address the local needs. With so much to offer to users who may be thrilled to know more about their neighbors, KnockUS can undoubtedly gain traction if it can deliver a robust platform and service as promised.
By targeting local network online social industry, which itself is a huge market, KnockUS is expecting to lead the way by providing a holistic online solution to people who care more about their present and surroundings.
Company is expecting around 250K users' registration in next 6 months which will ramp up to 1 million in next one year. KnockUS is currently in its beta testing stage and will be launched officially on coming Monday July 11.