Facebook has become the backbone of social media and a very effective tool for marketers to promote their products/services through thousands of friends they make over it. However, due to Facebook policy which doesn't allow to send a message to more than 20 friends at a time, it's very difficult – or rather next to impossible – to broadcast any message to all of your friends through single click, especially when you have thousands of friends connected with you over Facebook.
Surprisingly, many of us don't know the tricky but legal process that allows us to broadcast our messages to all Facebook friends via single click. This process is more evocative for marketers who want to promote their products/services to thousands of Facebook friends on regular basis.
The while process needs to be executed in two separate steps – extraction of email IDs of all your friends over Facebook and then sending email to all of them using an effective and professional email marketing software like Benchmark Email software.
As a first step you need to extract email IDs of all your Facebook friends and this can be easily executed through a third party app known as Friends To Gmail. It is a Facebook app which converts your Facebook friends contact list in .csv file including their Names and Email IDs. Friends to Gmail doesn't store these information and will be erased from their memory after use. This is because Facebook prohibits the app developers from storing any users' information by any of the ways.
Once all your Facebook Friends contacts will be ready in .csv format you need a prominent email software program to send emails to thousands of Facebook contacts. Benchmarkemail software help you to execute such task very effectively. A cost-effective email marketing tool which allows users to create professional Newsletters, real-time survey and delivery report. Once, login to benchmark account, you need to import the same .csv file which contains all your Facebook friends contacts. Follow these steps to do so with benchmarkemail:
Login to benchmarkemail account
Go to List Tab, select Create New List
Select the option "Import contacts file"
Click browse and select .csv file which you have created through Friends To Gmail app.
Done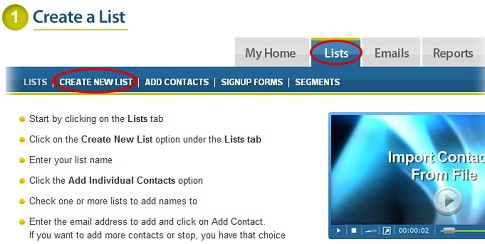 By doing this, you will import all your Facebook friends' contact in a single database. Now, to send them email / message, click on Email tab and follow these steps:
Click on the Create Email option under the Emails tab
Type the Name of the Email campaign you're creating
Type the campaign's From Name and From Email Address, as well as the Subject of your new campaign.
Choose the same List which you have created before and click 'Save & Next'
Choose a template. When you're done, click 'Save & Next'
In the Editor, simply replace the pre-filled text with your own text.
Click on Preview Template to view your email layout. Send a test versionof your campaigns to yourself. When everything looks great, click on Save & Next
Click Send Immediately to send your email campaign immediately. You are done !
Using the benchmarkemail service, you can have better control over your email campaign. Besides having traditional features like contact list creation and templates, it also has inbuilt interactive reporting tool which allows you to track your each and every email delivery, click-through rate, bounce rate and un-subscribe option.
Following the above process in complete way, you can execute various promotional campaigns to your Facebook friends through single click. Though Facebook don't encourage any spamming or unauthorized activities, you need to be very careful with your campaign content to avoid any action against your Facebook account.