Technology infrastructure is witnessing some major transformation globally for last couple of years. Developed nations are heading towards the supremacy and developing nations are entering into the best possible infrastructure arena with 4G and 3G subsequently. With all such shift adoption of Internet has been increased by multiple folds so the online business.
With phenomenal success & adoption rate of Internet across the globe, online Ad market is surging high and showcasing promising business model for future. As per the latest report by Larry Dignan from ZDNet, Online Ad market sales have been up by 15% in 2010 from a year ago. In 2010, Internet ad market has successfully recorded $26 Billion sales from online search, classifieds and Directories, Lead generation, Emails and display related ads.
Interestingly, the gap between TV ads and Internet Ads has shrunk to an extent where, possibly, Internet ads may overtake TV ad market in next 2 years with current growth rate.
Few of the major trends from such analysis are:
Display related ads surged 24% in 2010 compare to 2009.
Online Lead based ads recorded off-focus compare in 2010.
Impression based ad market is loosing market share while performance based ads gaining traction.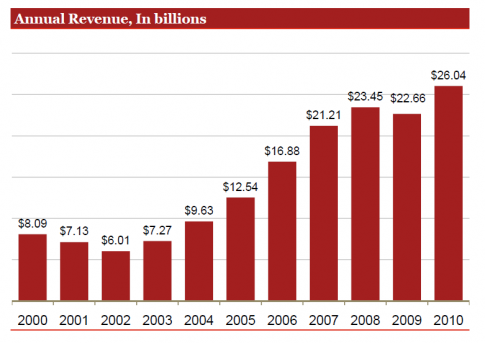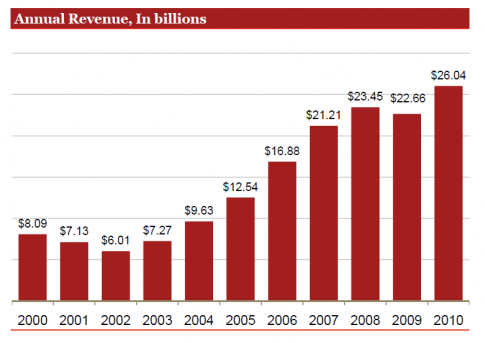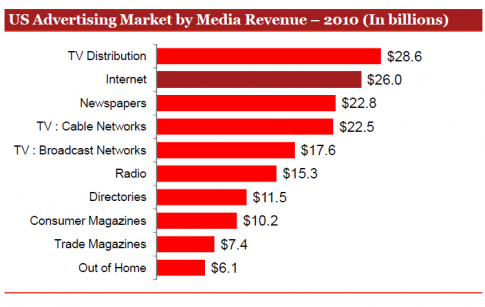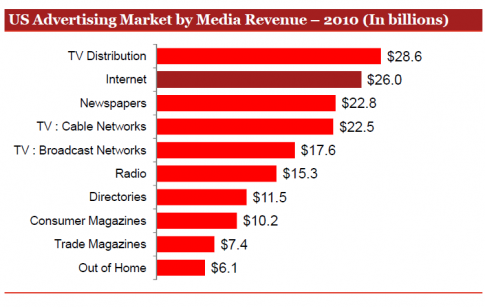 Charts & Info Credit: ZDNet