If you are influenced with the latest hype of Android and iOS (Apple) and considering to opt mobile marketing mix for your company, this report may mystify you or – rather – may help you to design your mobile marketing plan efficiently. As per the March report from Millenial Media, a mobile advertisement company that publishes monthly report on mobile market trend, Android and iOS has edged out each other in two different but imperative segments of mobile industry.
While Google led Android lags behind Apple led iOS in Revenue generated from applications sales with good margin, Android demonstrates a solid lead in garnering the highest number of advertising impressions. Unfortunately, none of mobile operating systems have emerged as clear winner but with own set of benefits for application developer and advertisers.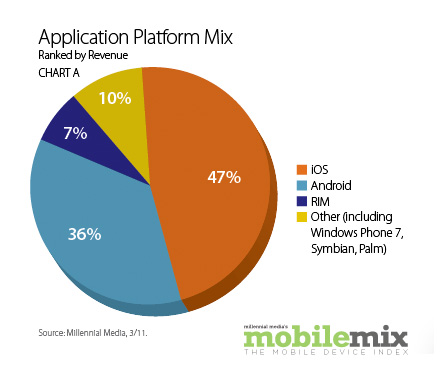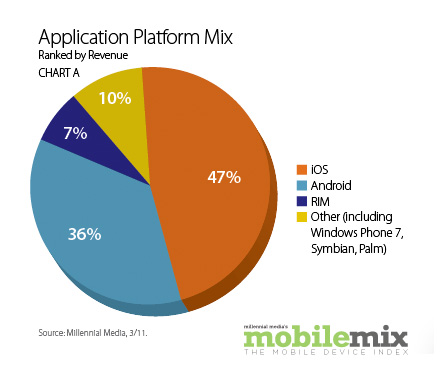 Report claims that 64% of ad impressions were generated from Smartphones outpacing feature phones and connected devices with greater margin. While digging further in Smartphone space, 48% of Smartphone ad impressions came through Android phones compare to iOS which managed to generate only 31% ad impressions.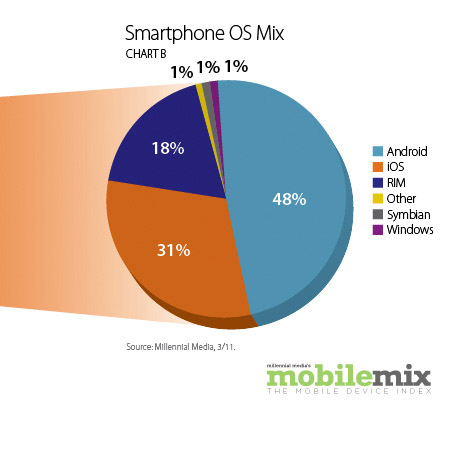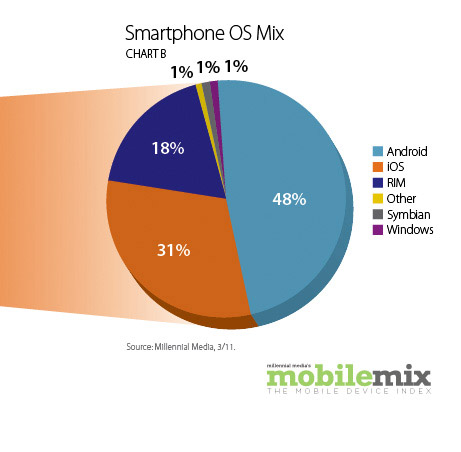 However, while scaling the report on revenue generation aspect, Apple's iOS beats Android by controlling 47% of mobile revenue market which came through applications downloads.
On the other side of the coin, global market share of Android has been surged from 7% back in Q4 2009 to around 33% in the same quarter of 2010. Interestingly, despite of iOS's applications demands, Apple's iOS market share constantly declined from 28% to 25% in same duration.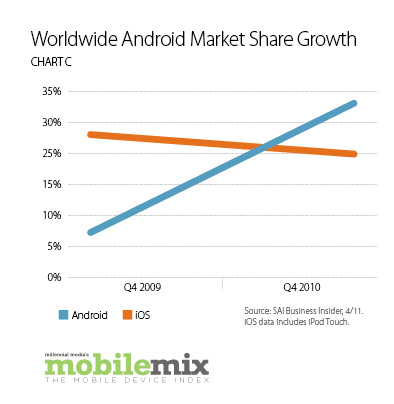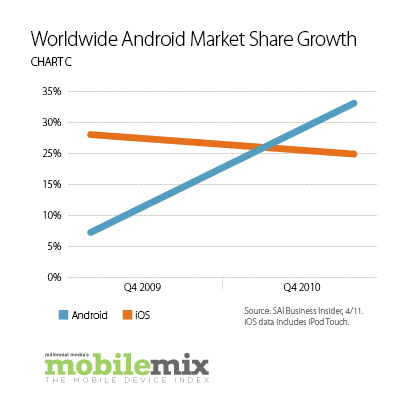 In Application category, Games, Music and Social Media applications remained under highest demand. If the trend continues in the same fashion, Android, apparently, will overtake iOS in revenue market soon.