Android phones are leading the mobile handset market and handset manufacturers are diving deeper only to release more and more flavors of Android handsets periodically. There are more than 80 flavors of Android phones currently floating the market through various companies. Every company is offering something new with latest version – be it Android platform or Android customized UI or Android apps. Consequently, the second hand Android mobile handset market has gained the momentum as people are substituting their handsets very often.
However, when you go to buy any second hand Android phone the biggest challenge is to check whether phone has been 'rooted' or it's still loaded with factory settings. Maybe you picked up your new Android phone second-hand (it's a great way to save some cash, and a lot of great used Android phones out there!), or the cryptic directions for rooting your particular phone seemed to forget an easy way to check if it was successful, or maybe your crazy brother was messing with it while you were in the shower.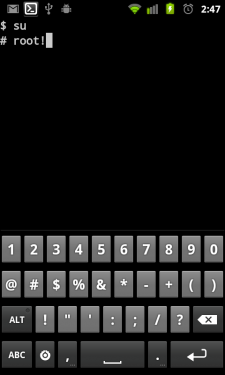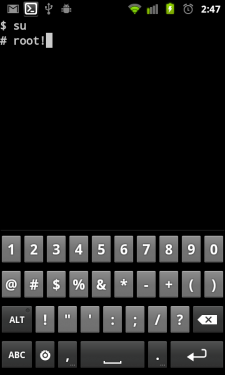 Whatever the reason, there is no point to worry as checking whether your phone has been rooted is now as simple as cutting a pie of a cake. Open the Android Market and search for a terminal client.  There's several free ones, and they all work great.  If I was forced to recommend one, I would choose "Connectbot", but any of them will work.
Open the terminal app, read through the instructions (if any) you see, and you'll be faced with a text entry prompt.  If your prompt is the pound sign ( # ) — you're rooted.  If you see a dollar sign ( $ ), try entering the command "su" (without the quote marks).  You might see a dialog asking for permission from the SuperUser app, which you can safely grant.  If the prompt changes to the pound sign, you're rooted.
However, rooting your phone can also throw you towards many negative consequences as root holds the supreme power and allows you to fiddle with your phone till any extent. It can crash the OS and probably call for all sort of trouble. Please read all guide and warnings before you try to root your phone.