As expected, CES 2011 is going to be 'Tablet Devices' oriented and most of the IT czars are ready to hit Apple' iPad dominance with the maximum effect. On Wednesday, it was Motorola wrapped off its upcoming Xoom tablet. The Xoom, runing on 'entirely for tablet' Android 3.0 "Honeycomb", sports a dual core processor and 10.1″ screen which is almost identical as iPad in terms of screen, thickness and weight…
The screen has a 1280×800 resolution, and supports 1080p video playback to an external monitor through an HDMI output. Inside, the Xoom packs powerful 1 Ghz Tegra 2 dual-core processor with 1 GB of RAM. This has given further wings to speculation which talks about mandatory requirements of dual core processor to run Honeycomb OS.
Motorola has backed the Xoom with a powerful battery which claims to power 10 hours of video playback. A front-facing two megapixel camera is on one of the long sides, and the back has a 5 megapixel camera that can also capture 720p HD video. Adobe Flash is supported, and the internal 32GB memory can be supplemented by an SD card.
Though, Motorola execs at CES didn't allow to have hands-on experience to any of the company but the it was available with few preloaded videos of Android Interface as it handled email or browser books but no actual functionality to juggle with. Though if the interface flows as smoothly as the videos show, the Xoom may turn out to be a pretty formidable tablet effort.
This seemed like a weirdly adolescent state for a tablet to be in only weeks from its launch, but Motorola reps were adamant that the Xoom would launch during the first quarter. The tablet will only be available on Verizon for use with 3G or WiFi, though Motorola expects it to move up to the 4G LTE network by midyear.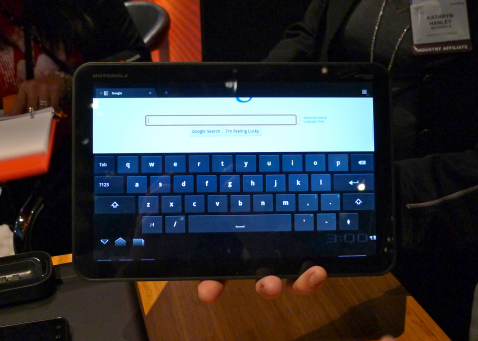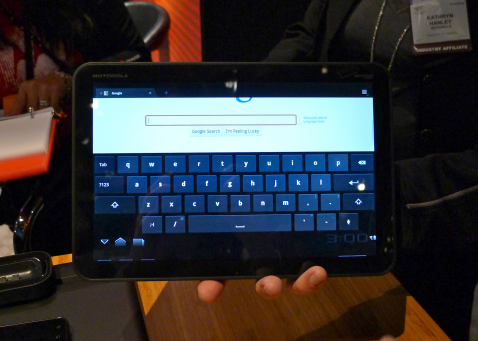 Surprisingly, Motorola has pegged the Xoom for release during the first quarter 2011 without showcasing full-fledged capabilities. This is definitely a cause of concern towards the release plan. While speaking few of the people close to launch scenario, Motorola is facing some challenges with Xoom and it will take time to overcome. Due to fact, release plan may be delayed for early second quarter of this year.
Motorola do have a plan to go for global launch of Xoom especially in Asia & Europe. However, this is not going to kick-off anytime before end of second quarter this year.