As we reported earlier that Mark Zuckerberg is ready to surprise all 500 Millions + Facebook users with surprise launch of new & attractive Facebook interface, process has been triggered. Apparently Facebook has decided to roll out the new interface in blocks to ensure the system sustainability and it may take some time for you to get introduced with new look.
However, if you unable to hold your excitement and eagerly awaiting for such roll out for your profile, here is a way which allows you to upgrade your Facebook profile to new interface instantly.
1) Go to www.facebook.com/about/profile
2) Click on "Green" button on right hand side at top.
3) If asked, re-login to your account.
4) Click on profile. Take the tour.
5) You are done.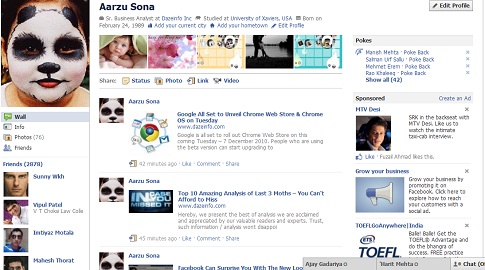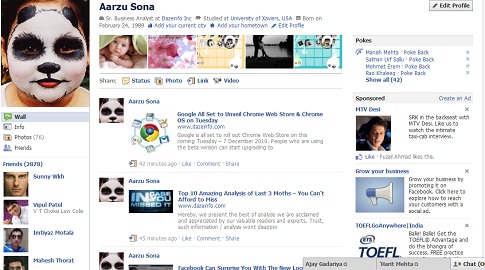 Explore the new Facebook Interface. The new interface seems promising and well structured. Frequently used options have been placed on left side. Your brief profile at top of the page and latest photos of your network below that. The new Tab bar with "share" , "photos", "link" & "Videos" have been placed just below to your brief profile. The list of your contacts has been more appealing and visible now.
All-and-all, the new Facebook interface is really looking cool and has been organized in better manner. What is your feedback about Facebook's new presentation ? Cast you vote below :
[poll id="7″]