Adoption, importance and habit are three major aspects of any product or service to lead the trail. Undoubtedly Social Media is controlling all of them seamlessly in current scenario. Facebook had learned this lesson at very early stage and in just a short span of 5 yrs it's sharing the stage with other major brands who took decades to accomplish such respect.
With no boundaries to stop, now Facebook is going to enter in the world which makes a prime mean of internet – An Email Service for its users. Company is all set to unveil its first ever free email service – Project Titan – on Monday during Facebook special event in San Francisco, as reported by many online e-journals. Such speculation may change into reality if we closely monitor two recent activities of Facebook : First, the design (UI) & presentation of envelop sent by company to many reporters which create the sense of mail. Second, the recent acquisition of domain www.fb.com which started pointing to Outlook email service of Facebook.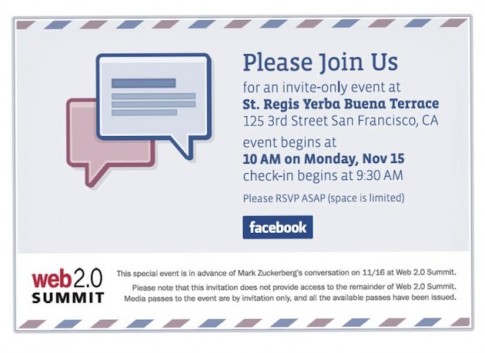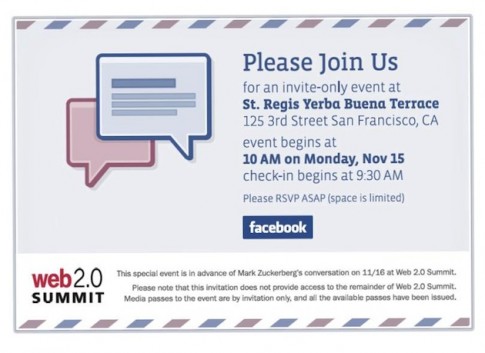 Currently, Hotmail holds the leading position with 361 million email users, followed by Yahoo and Gmail with 303 million and 170 million users respectively.
Facebook Email – A Smart Perception of Messaging
Despite of such fact, Facebook is having its own advantage of huge user base & knowledge of user's personal habits which will allow offering more comprehensive email solution ever. Unreliable cross platform chat service, uniquie integration with various application and multi mode accessibility has forced people to maintain multiple multi platform Email IDs. To reduce such dependency and complexity people are demanding much more intelligent and self driven services.
Facebook's upcoming Email service can be a solution for many of such issues. People are well connected and updated about their friends activities on Facebook. Their data tracking and analysis could allow people to do many other things. For example, they just have to analyze who is tagging you in photos, who is with you in those photos, to know who are your real friends, and categorize mail accordingly. They can automatically classify mail from the person who just became your fiancé or lower the priority of that ex who keeps mailing you. The possibilities of using your social interactions to enhance the mail experience are endless. There is no doubt that Facebook will exploit this information to your advantage—and theirs, we should be afraid of.
Facebook Email – A Dangerous mode of Email Communication
The other side of the coin is not so lucrative. Facebook has been criticized multiple times for its pathetic data security system. Multiple incidents of users' data leakage has dent the company's image quite enough. For any Email communication security plays the prime role as it can contain many personal, professional and sensitive information. The way Facebook has handle such security issue has been convincing enough till now.
Another major issue with Facebook is its Multi level integration with various services. Facebook is so widely used and accessed that each of its features are inter-related at many level and pass & source information from each other dynamically. Using your Email service with social media always carry the possibility of unauthorized broadcast of any email communication via any source.
Nobody wants to share its email ID with anyone. No matter how safe or guaranteed platform it is, people don't wish even the service provider to peep into their Inbox – Facebook monitors and tracks all your moves and restrict them to gain best in its favor time to time.
Another important aspect which you need to analyze before migrating to Facebook – You will indirectly pledge for anti-Google activities; atleast as Google sees Facebook. Google is focused more on business orientation and business application against Facebook which is completely a social hub. The way both the companies are slowly moving at war front due to talent retention and restricting each other's services, you may end up loosing few things on professional grounds if you decide to move Facebook email anytime.
Ultimately, its all depend on people – what they prioritize and how far they understand the real advantage & need before they choose the right email platform. One thing is sure – Its not going be a cake walk for Facebook to fetch serious email communicators from others.