There used to be a time, not too long ago when networking was only relevant to the modern office, and of course, for IT firms where PC's and laptops had to be connected to the office network, which in turn accessed the internet. A networked office is wired specifically for this purpose where modular RJ45 ports is patched up with Cat5/6 ethernet cables, which terminate at the server room, usually to switches and routers. With the advent of Wi-fi (801.11 /b/g/n) standards, wireless networking has also become common, though they're usually an add-on in conjunction with the core wired network infrastructure.
Networking for the home however, was introduced relatively late, and it was necessitated after the advent of Broadband internet access for homes such as ADSL. Initially the only cat5 cable would be the cable hooking up the computer's ethernet port to the adsl model. Soon enough, Wi-fi started showing up as a common feature in every notebook computer and people began hooking up their home connections wirelessly to their laptops with the help of wi-fi routers and access points.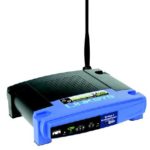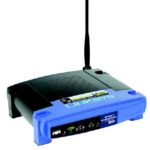 Now wireless has its sets of flaws. During the early days of wi-fi the usual protocol was 801.11b which has a peak data transfer rate of 10 Mb/s. That was fine for regular internet browsing, but is woefully inadequate for streaming media. 801.11 g with a peak 54 Mb/s transfer rate and the latest 801.11 n standard which supports an astonishing data rate of 108 Mb/s  elimited the speed problems of wi-fi but the core problem of wi-fi remains distance and obstructions. For people residing in large houses or a duplexes, and if their router is placed on the lower floor, they will have issues accessing the network/internet from the upper floors. This is because , radio signals (from Routers and access points)  propagate out from the typical dipole (omnidirectional) antenna, in a more or less a spherical manner, unless they hit something. Walls, doors, furniture, kitchen appliances obstruct and diffuse radio signals: the signals bounce around obstructions and still carry on, but they can't be sustained over as long distances, or with sufficient power to support maximum throughput
Apart from generic internet use, home networking has increasingly become very relevant owing to the sheer number of computers and other devices which sport networking features. Examples of the latter are Television sets which come with a Ethernet port and can access the internet to bring up twitter / facebook feeds and video content from youtube and hulu directly without the need of a computer.  The latest Videogame consoles such as the PS3 and Xbox 360 come equipped with ethernet ports, for accessing online services and for allowing multiplayer gameplay.   The way we have started consuming entertainment has also undergone a paradigm shift. Instead of Audio CDs and DVDs, increasingly our entertainment content takes the form of computer files such as MP3, MKVs and AVIs. How does one share such media with various devices capable of accessing/playing them. The answer is pretty obvious ; through home networking.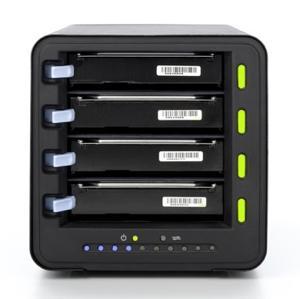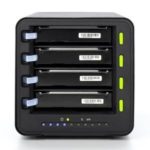 SO let us take a home scenario. Suppose you have all your entertainment files stored in a Home NAS (Network Attached Storage, basically a networked hard drive) in your Bedroom. You want to stream movie files to your large screen Plasma television (with an Ethernet jack, but not wi-fi) in your living room. It would mean you need to hook up your NAS to a wi-fi router, and you would need to have another wifi router near your television set which will be hooked up with a cat5 cable. Then you would have to configure both routers, and to add to the chaos, you would need to have adapters on both devices, which would add to the clutter of your home entertainment setup. As mentioned before, if the distance between the wireless devices are significant, your streaming media would badly judder, as latency is a huge problem with wi-fi networks without optimum signal strength.
So how do you get over this dilemma, since sometimes wi-fi is inadequate and since homes are not really built with networking in mind, and laying out fresh Ethernet cabling throughout the house is not feasible, how do u hook up those disparate devices, capable of talking to each other through networking?
One answer is Phoneline LAN. It essentially uses the existing phone jacks (for homes with parallel connections), and devices on other end have a Ethernet port. However, with landlines going in the age of the dinosaur, and with a lot of folks not having standard phone jacks in their house, that option can be inadequate.
The most promising alternative however is Powerline LAN. Since electrical outlets are a standard feature in every home. It makes a lot of sense using the existing electrical wiring throughout the house and transforming it to a network. Plug Powerline Adapters into your power outlets to form a network over your home electrical wiring. Transmission rates of up to 14 Mbps are DES-encrypted for confidentiality (based on a shared secret/password). Other than changing the default password for your network, it's entirely self-discovering and self-configuring. You can use your powerline network as you would any LAN subnet. It eliminates re-wiring, and being a wired network, does not suffer from the disadvantages of a conventional wi-fi network.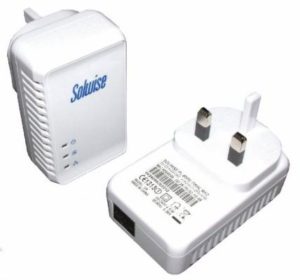 Keep in mind however, that powerline adapters are pricey compared to setting up a wireless network; the adapters are a also bit bulky and may block adjacent outlets. The current standard for Powerline LAN systems and adapters are known as HomePlug, a consortium founded by manufacturers of such systems. Homeplug comes in various standards depending on applications and network speeds.  You can find out more by visiting their site here
To conclude, Wireless LANs are the most heavily marketed medium for home networking. Perhaps they satisfy the 90% rule. But for those who find themselves in the 10% situation, there's no need to add wiring if you have electrical outlets in convenient locations. Powerline Ethernet is as simple a solution to deploy as any encountered in networking…