Samsung has decided to take Apple's iPad on its own turf for the launch of Galaxy Tab – a 7 inch touch screen tablet device which Samsung announced few weeks back. Samsung has cracked the deal with four carrier in U.S. to launch its much awaited "Galaxy Tab" tablet device during the upcoming holiday season.
On Thursday, Samsung has pull off the curtains and announced the details of its Android 2.2 ( Froyo) based tablet device – Galaxy Tab – to be sole through Verison wireless, Sprint Nextel, T-Mobile and AT&T, which also selling iPad in U.S. market.
The Korean electronics giant has secured deals with Viacom's MTV Networks and Paramount and NBC Universal, which ComCast Corp is buying, to buy or stream TV episodes, full television seasons, and new and old movies.
Samsung's Galaxy Tab, which carriers many similar features of iPad and GalaxyS mobile phone, has an edge over iPad by having dual camera at front and back which allows users to have Video conference over the network through Galaxy Tab. The rear 3.0 mega pixel camera which HD recording facility is supported by 1.3 mega pixel camera at back.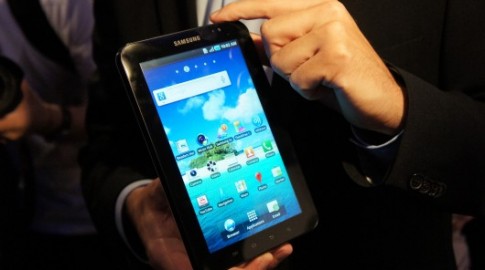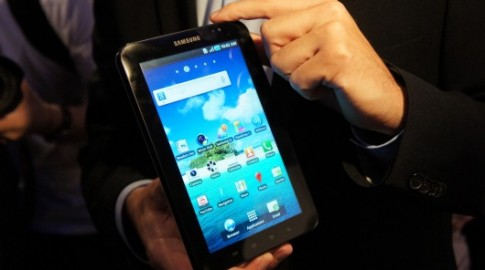 The seven-inch tablet will be shipping within just a few weeks. It will run Android 2.2 (a.k.a. Froyo), will contain a Cortex A8 1 GHz processor and 16GB of onboard memory, and will weight about half as much as an iPad. Its battery will allow for up to seven hours of continuous video playback. It will also come with a car dock for large-screen GPS navigation and more
It runs on Google's fledgling Android operating system, which has taken market share away from Apple, and has access to some 80,000 applications on the Google apps store.
Few sources also expecting that Copany will shortly announce the Galaxy Tab to such market where iPad has not reached yet and people are eagerly awaiting for any such devices specially in APAC and ME market. Company is sensing the sharp need from such market and may announce the launch by end of October atleast in APAC.