On Tuesday PlayBoy, an American Men's Magazine founded in Chicago Illinois in 1953, has launched a new non-nude website which is claimed to be safe-for-work and a "satirical antidote to the drudgery of the work day."
A new production, specifically for Internet, will serve it users at www.TheSmokingJacket.com and will contain posts and viral content in categories such as Girls, Entertainment, Sex, Videos and Lifestyle. It also provides links to other videos around the web as well photos from the Playboy archives.
"The smoking jacket isn't just something I like to wear around the mansion," Playboy's iconic founder Hugh Hefner, 84, says in a video posted on the site. "It's Playboy's safe for work website. Next to the mansion, it's the best hangout on the planet."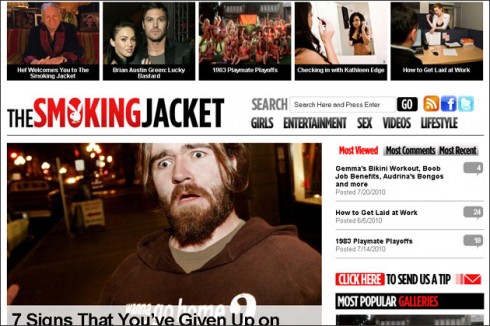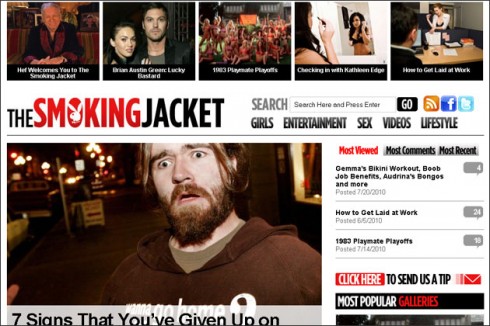 Playboy's traditional magazine business has been hard hit by declining circulation and advertising revenue as people turn to free pornography on the Internet.
On Tuesday, the new site had posts such as "How to Get Laid at Work," and "How to Hang Out with Porn Chicks".
Photos include a spread of Playmate Kimberly Phillips in lingerie and a smoking jacket. From the archives, there's the 1983 Playmate Playoffs featuring bikini-clad women with classic Farrah Fawcett-styled hair competing in water-soaked events.
The Playboy.com web site, which contains nudity and longer lifestyle articles, has 6 million unique monthly visitors to its site, Playboy said.