After months of rumors and hinting, Twitter is ready to unveil its new and major foray into the world of geolocation: Twitter Places.
This feature will highlight tweets around a given location. Starting now, Twitter.com desktop and mobile users can tag their tweets with existing Twitter Places and add new Twitter Places, too.
Twitter Places can be explored and will reveal a list of recent, public tweets from that location. Twitter will also show you nearby locations and points of interest, including restaurants and shops.
Twitter Places will be integrated with Foursquare() and Gowalla(), as well. " Location is a key component of these tweets, so we worked closely with both companies to associate a Twitter Place with Tweets generated by these services," wrote Twitter geo head Othman Laraki today on the company blog(). Location data will also work with more browsers, including Safari and Internet Explorer.
Here's what it looks like from the web interface: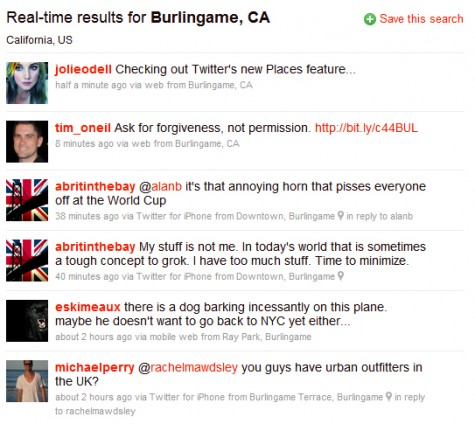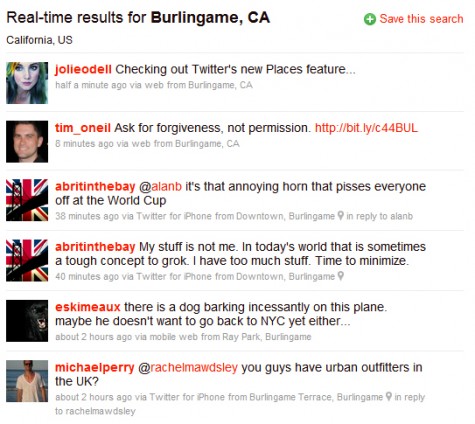 Twitter is also releasing an API that will allow developers to play with Twitter Places in their third-party apps; we expect details and some interesting discussions will pop up in Twitter's API Announcements group soon.
"Over the next week, we will roll this out to users in 65 countries around the world," Laraki continued, "so keep an eye out for the 'Add your location' link below the tweet box." Users of Twitter's official smartphone apps can also expect upcoming integrations of Twitter Places.
If you'd like to stay up-to-the-minute on Twitter Places, you can follow @geo on the microblogging service.
Twitter first announced its geolocation API back in March, and Evan Williams announced at the Chirp conference in April that the company would soon be launching a Points of Interest feature.
What's your opinion of this feature so far: Fun and useful, or just more noise?
Image Credit:  tsevis
Info Credit:  Jolie O'Dell