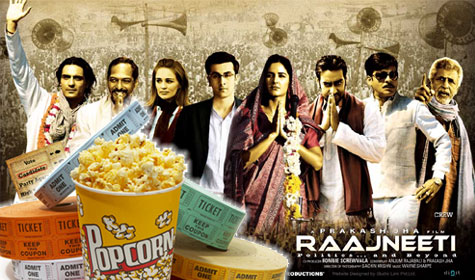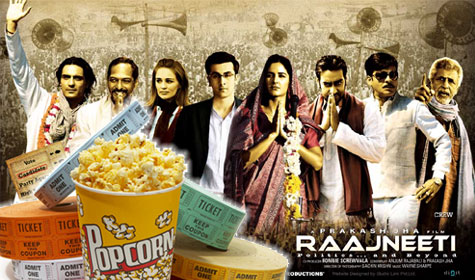 Now you play Raajneeti and win Free movie Tickets instantly. Just answer few questions and be one of the Lucky Winners to win FREE tickets of movie "Raajneeti". It is a 2010 Bollywood political thriller film.
Guidelines :
1) Each individual visitor can participate in the contest only once. Multiple nominations will be rendered invalid.
2) 25 lucky winners would be chosen from the list of contestants who post correct answers for all the 6 questions.
3) Answers of all the six questions are hidden inside various posts on Dazeinfo.com
4) The lucky Winners will receive their online tickets via email.
5) Don't forget to share this link with your friends & network as a part of our "Gift to Win" scheme. You can also click on the Facebook or Twitter Icons above to share with your network.
CONTEST NOW:
[contact-form 2 "Raajneeti Contest"]