Apple Blocks e-Books That Link To Amazon: Is It Ethical ?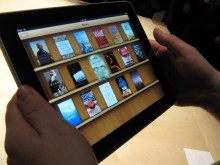 Apple has tightened its strategy toward the e-Book reading just little over a month before. Apple told some application developers including Sony that the company is going to impasse the e-Book contents within their apps. In facts, Apple turned down Sony's application, which has let users to buy and read eBooks form the Sony Reader Store for iPhone users, over a month before in January this year. Now, BGR has reportedly stated that Apple has blocked eBooks which provide link to Amazon. In the business arena where companies are trying to make business process more transparent and competitive, the decision of Apple is ethical for this scenario?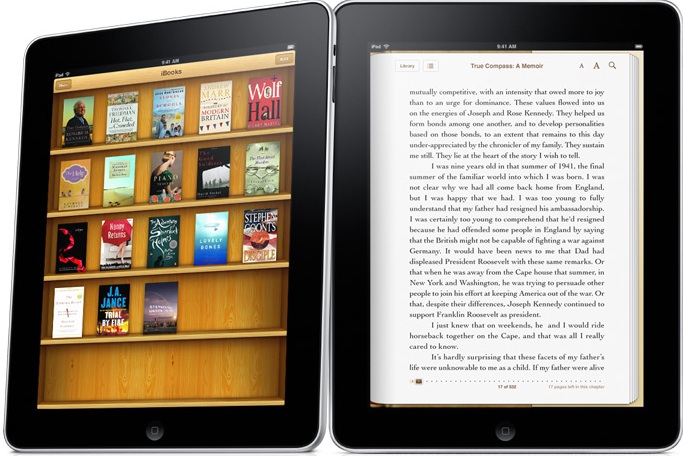 Amazon's Kindle platform is widely known for its eBooks; Besides, the company has recently ventured into Tablet market with Kindle Fire. But, that doesn't mean that the company has brought its reputation from selling large numbers of hardware. Amazon has a huge number of dedicated e-readers. The company has developed its apps for dedicated e-readers, available on number of platforms including iPhones, iPad, Android, and more. Users who have tasted the flavor of Amazon's e-Book might not prefer Apple iBook due to its inconvenience and inflexibility compare to Amazon.
Users may not prefer to download Amazon's Kindle app from Apple App Store and buy the books from iBooks—which is provided by Apple–rather than Amazon's Kindle. Amazon facilitates a larger catalog of books to users, and beside this, it also privileges them to read on  variant devices.  Apple has forced many eBooks' developers including Sony (a little over a month back) for 'in-apps payment'. Isn't it rationale to pay Apple for providing eBooks on its platform?  Here, following  "in-app payment system" means users will have to pay around 30% of money to Apple  if they are using iOS devices for eBook reading. It is quite obvious that in-app payment system will cut Amazon's as well as other such apps developers' profit margin. It's not possible for different e-Book apps developers to provide a larger catalog of book free of cost like Google.
But we should also listen the logic of Apple's apologist; It's not fair that competitors will use Apple's channel and the company will not control them. Apple is demanding to have its control over the channel in order to control competitors. If Apple will not have control over its channel, the day is not far when Amazon or Google will start selling movies and TV shows through Apple's media stores. And that's why, Apple is demanding to cut all the contents that is sold on iOS devices.
Anyway, everyone has its own logic and perceptions. It's now the time for decision makers to seriously think about 'in-app payment system'. Apple is resisting Amazon's dedicated readers to read e-Book through its channel which is the matter of consideration. But, it might unnerve to eBook readers to read number of books online.
Seems perfectly inline with Apple's 'ethics' to me.
Nice subject, interesting dilemma, but there is a distinct difference between the content and the player; the player (like an iPod) is monetized when sold to the customer...no more fees due, no more payments for each musician to pay apple as a distribution royalty... Rubbush to think you should. Media or content is also monetized only when sold to the customer (and yes some distributor gets a fee for enabling the transaction), or with repetitive use content like a movie, whenever you license it, but you can play a song you grabbed from a CD and imported to iTunes and play it without anyone having to pay royalties because you didn't buy the track from the Apple Store. In reality, this is linked to the SOPA Act in that Apple is trying to prohibit applications (which is you, cause you drive the application)... to prohibit you from visiting other competitor's sites or using apps that help you stay connected to non-Apple app developers, media sites and their content. Apple does the same thing they are complaining about, they just don't want their competition to be able to.